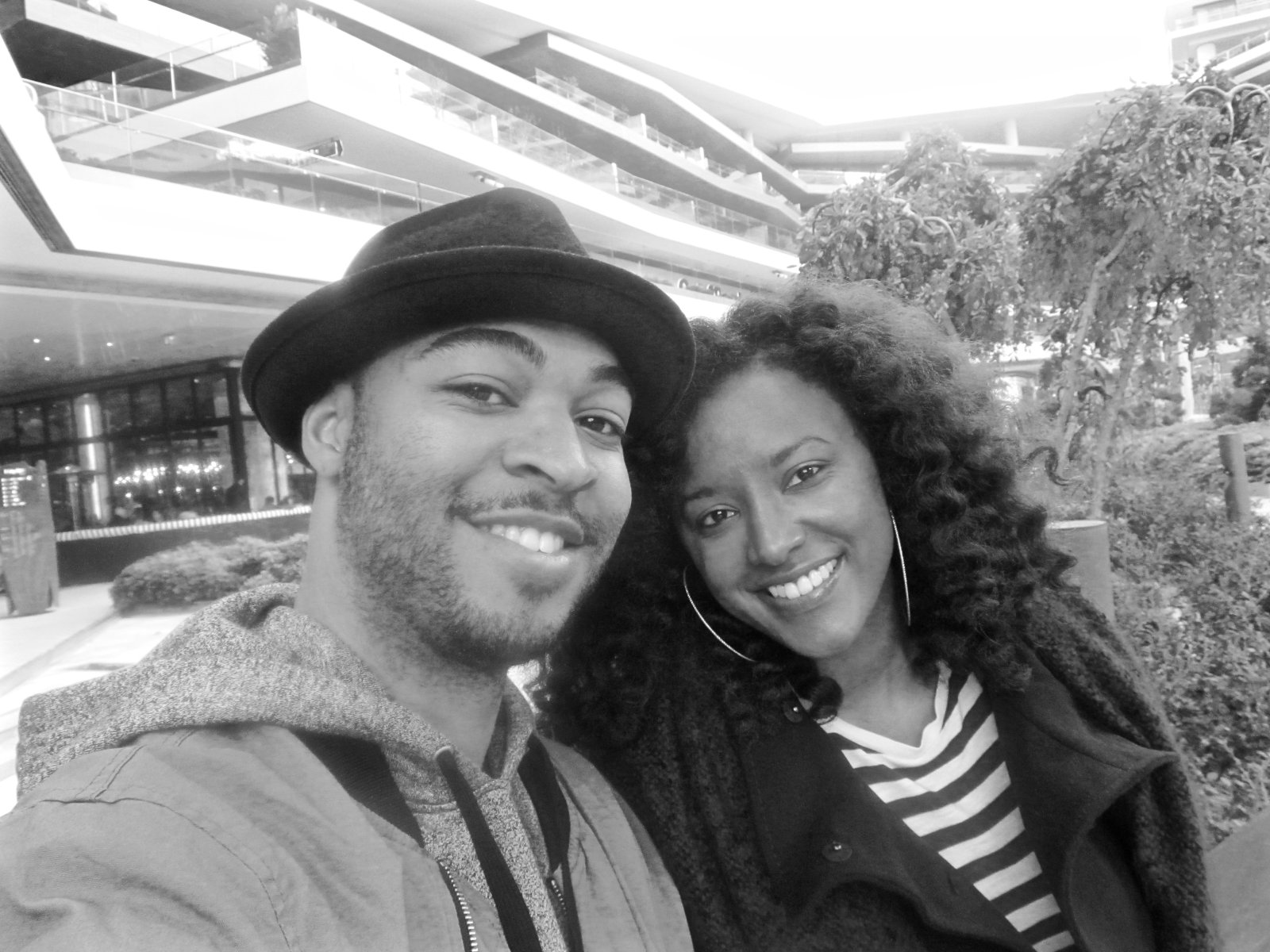 Los Angeles was a peak into a lifestyle that didn't exist in my Midwestern hometown. No one in LA had a 'real job', everyone was creating something cool and living life on the edge. Age was just a number and cool was the new youth. One week you'd be at a mansion party in the hills, celebrating the success of a friend's self-published novel, and the next month they'd be hustling for rent because they invested every penny they'd earned into transforming their award-winning novel into a screenplay.
It was all hustle. No settling. Always exciting. Forever spontaneous. Glamorous and grimy, sexy and savage, but I loved it. I lusted after it and desired that freedom. I didn't dream of the grind, but if it came along with the success, I was willing to endure it. I knew I wanted to travel the world, country hopping in bikinis and maxi dresses, collecting currencies and making memories. That was my dream and I wanted it so badly, I could taste it.
That's the story I told Jarrell during our 36-hour road trip across the country. Fresh off of our private wedding in Las Vegas, we packed up my Honda Accord, heading to our hometown: Columbus, Ohio.
He told me about the excitement and accomplishment he felt from creating new ventures and making money on his own. Entrepreneurship was his dream. He craved the financial freedom to do whatever he wanted, and he enjoyed wearing Jordans while he did it.
Hell, the man got married in Jordans.
We were too selfish to share our $10,000 wedding budget with any guests, but too proud to elope. So we told everyone we were getting married, then told them they couldn't come to the wedding. It was about us. No one was more excited about our wedding, or marriage, than we were. It was the start of our new life together and we wanted it to be super cool and exclusive.
We owned Vegas for two nights, renting a suite at the Wynn, eating surf and turf every night, walking through the casinos looking like the crazy couple that actually got married in Vegas. Accurate.
The road trip following our wedding laid the foundation for the first year of our life together. We made a pact to spend exactly one-year in Ohio, which was laughable for many. Your hometown can be like a dark hole, with so many ways to suck you in, making moving away seemingly impossible.
We were lucky enough to know what we wanted out of life, then we just had to grasp our elusive desires. Easy enough. I mean, how hard could traveling the world be? And before industrialization, everyone was an entrepreneur, so we were (overly) confident in our ability.
Being young and in love gives you this priceless invincibility, distorting your vision to make everything around you seem prettier, while making every desire appear closer.
After a month of emailing friends and family, hoping for a referral to a job that I would undoubtedly hate, Jarrell suggested that I stay out of the rat race. Having at least one of us fully committed to the goal would give us an advantage that would outweigh the financial benefit.
His encouragement and support allowed me to dive head first into the rabbit hole of budget travel bloggers. The travel planning and 'how to' were my responsibility. It was my dream, so it was fitting for me to lead the way.
Four months into our year in Ohio, it was time for me to be supportive and encouraging. One morning Jarrell woke up for work, and looked over at me to say, "I just don't want to go". In retrospect, the responsible thing would've been to rub his back and convince him to go do something he hated, for eight more months, so that he could easily pay our bills and fund my dream.
But that wasn't us. So, naturally, I said, "then quit. We'll figure it out."
That started our 'burn the ships' mentality. If you want to achieve something, you can't continue to give yourself an exit strategy, or safety net. If he truly wanted to be an entrepreneur, his job and dependable paycheck would always prevent him from leaving his comfort zone. We needed to give it our all and work like our life(style) depended on it.
So we did. Our first idea was to each have our own personal projects with equal investment funds. I bought a shitload of vintage earrings from a garage sale, had Jarrell spray paint them, and built a barely functional (and extremely ugly) website to sell them. My sister was my only customer.
Jarrell bought spray paint and turned our basement into a studio. He painted every piece of furniture in our house, and even created a really cool Mayweather painting we sold to make rent one month.
Honestly, I can't even remember how we financially survived during that time. We were definitely grinding, but it didn't feel like it. We were free. We did what we wanted and we spent all of our time together, happy. We didn't have any money, but we were wise enough to not expect all of the perks at once. Instead, we took our time and smiled, while focusing on the major goals: travel and entrepreneurship.
We were both invested in each other's dreams and that made them seem much more real. We cut off our cable and spent every day watching documentaries we rented from the library, reading books about traveling for cheap, and studying web design like I'd crammed for accounting finals at Howard.
The time was passing by, just as it would have if we never started, and before we knew it our lease was up in two months. We were still hustling to come up with enough money to meet our monthly expenses, so we knew that renewing the lease for another year, or at least adding a month-to-month extension, while we saved up money to travel, was the responsible thing to do.
But that wasn't us. We weren't interested in playing it safe or impressing our parents with our 'grown up thinking' and cautious living.
We had the extreme blessing of being present and understanding our strengths, in the moment. We were young, healthy and head over heels in love (while broke!). If there was ever a time to chase a dream, it was now.
So we walked around our apartment, pricing everything we owned – from Jarrell's collection of Jordans to my arsenal of unsold earrings. We tallied up our cars, our electronics, the furniture and the artwork. The plan was simple – liquidate everything and 'just go'. The motto was the same, "we'll figure it out".
We hosted a moving sale and cleared out our apartment, the realness of our decision seeping in deeper every time a stranger carried out a television or sofa.
Our year lease ended on September 30, 2013 and on October 1, we boarded one-way flights to Panama. We had no jobs, no experience, and no safety net. We had burned the ships and forced ourselves to chase the dream. We were going to travel and become entrepreneurs. Or else.
Part 1 of 3.
To be continued…
xoxo