One of my favorite dishes to make, especially in the winter months, is creamy mushroom risotto. While you can add just about anything to risotto, mushrooms have become our favorite as of lately. I learned this simple mushroom risotto recipe while living in Italy last year and through several tweaks and additions have perfected it. You can serve this as a main dish or a side; it compliments chicken dishes very well. This is my go-to dinner party meal because a lot of our friends are vegetarian and I don't like making two different meals. Of course you can use real broth, canned broth or even two bouillon cubes, but we all know nothing is better than the real thing. To make it easy, anytime I bake chicken or beef, I put the broth away in Tupperware for dishes like this. I've made this with chicken, beef and vegetable broth and have never been disappointed. I should warn you, this is not the fastest or simplest recipe, as you must continuously stir the risotto for about 10-15 minutes. In the end, it is definitely worth it.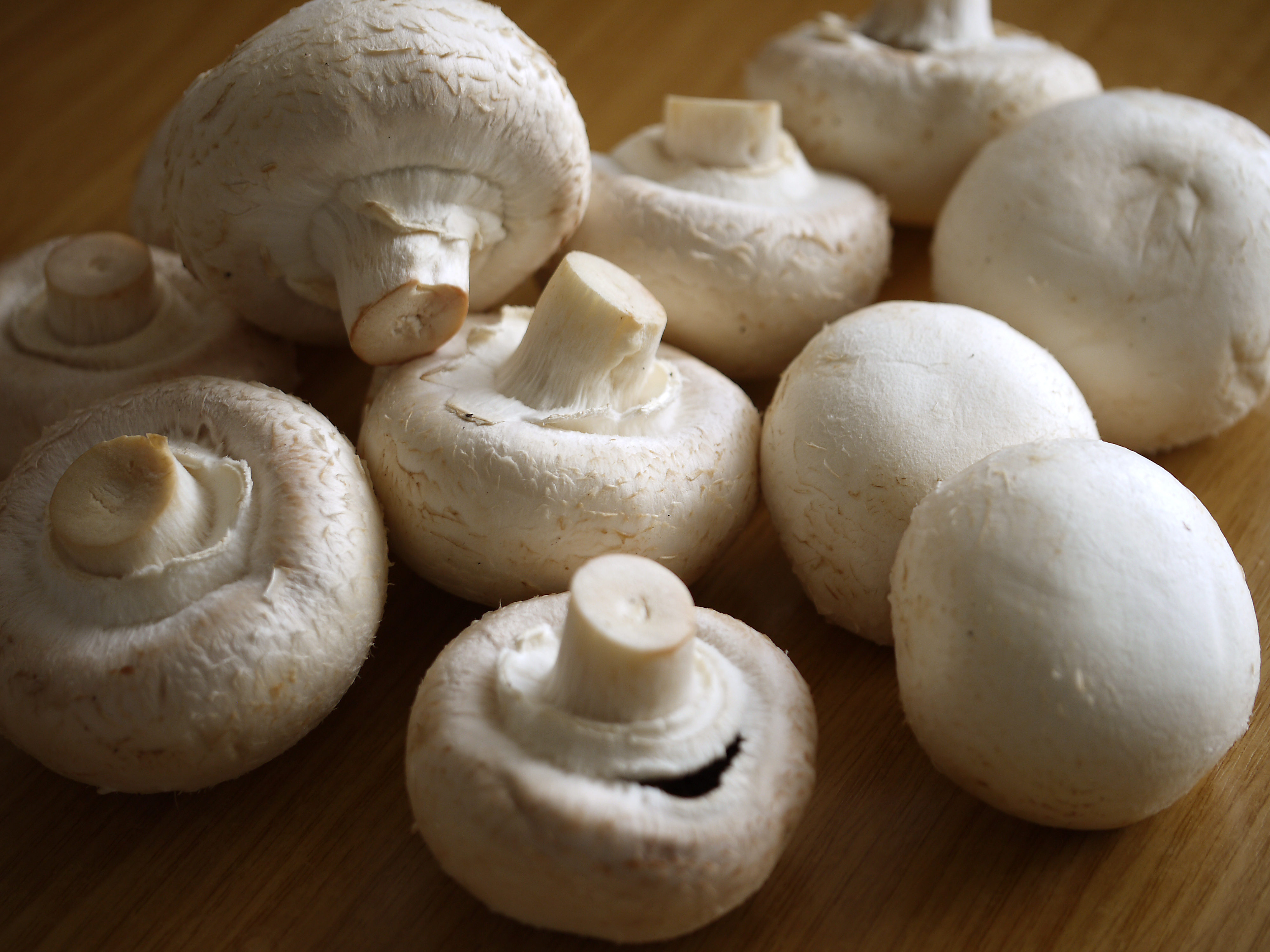 Ingredients:
6 Cups of Chicken/Beef/Veggie Broth
4 Cloves of Garlic
Handful of Diced Red Onion
6 Tablespoons of Extra Virgin Olive Oil, Divided
1 Pound of Portobello Mushrooms, Sliced
1 Pound of White Mushrooms, Sliced
1 ½ Cups of Risotto or Round Rice
½ Cup of White Wine
4 Tablespoons of Butter
½ Cup of Finely Grated Parmesan Cheese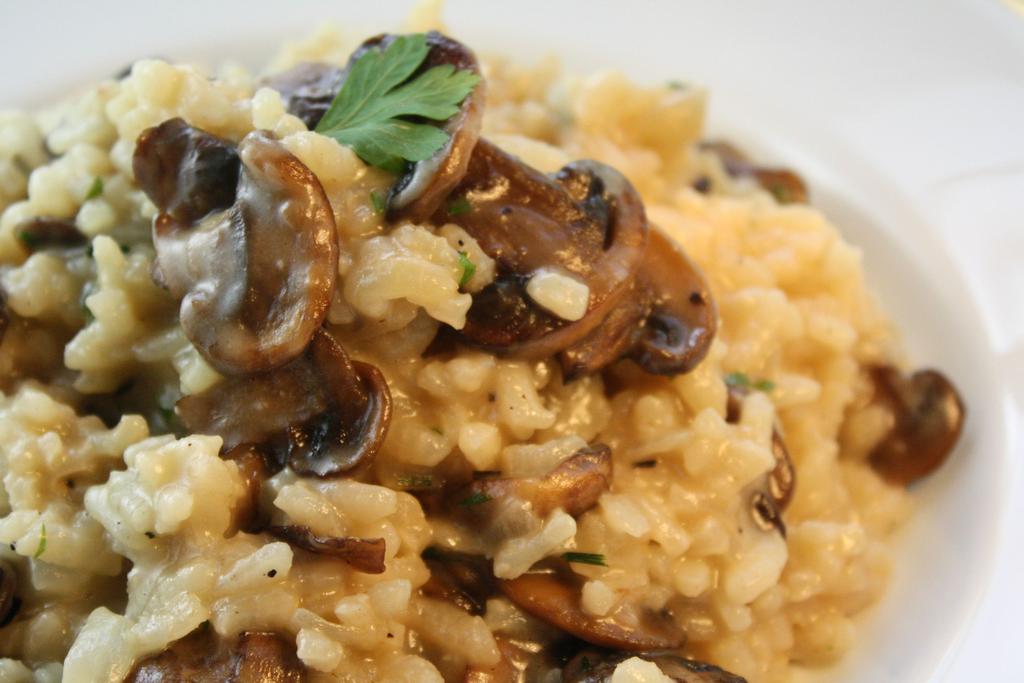 Directions:
Bring the broth of your choice to a boil then turn heat off and cover with a lid until step 6.
In a skillet add 2 Tablespoons of olive oil and all your mushrooms, cover with a lid. Allow the mushrooms to sweat and cook on low heat until soft, then put the entire mixture aside including all the juices.
In another skillet add 4 Tablespoons of olive oil with garlic and onions (the base to any and every Italian dish) and cook on medium-high heat until they begin to brown.
Add your risotto and stir until every grain is shiny, coated in olive oil.
Pour in the white wine and continuously stir until it is completely absorbed by the rice.
Add one ladle full of broth and continuously stir until it is completely absorbed before repeating this step (over and over) until the risotto is fully cooked. Ideally, the risotto will be al dente, but it is completely up to your preference. Sometimes I make it really soft to compliment smothered chicken or other creamy dishes.
Once you are satisfied with the texture and creaminess of the risotto, remove it from the flame and add the butter, mushrooms (and juice) and Parmesan cheese.
Stir all ingredients; add salt and pepper to taste and you're done!
Do you have a good risotto recipe? What do you put in yours? Let me know if you find any good substitutions for this mushroom risotto recipe!