If you follow my blog or have read my ebook, then you know I prefer to live outside of the tourist areas when traveling. I'm most interested in understanding and embracing new cultures, which is very difficult when you're surrounded by restaurants serving hamburgers and stores selling American flag t-shirts. Luckily, we booked an apartment on the outskirts of Marrakech for the first part of our trip, so we were able to get a more genuine feel than you do in the medina. While we enjoyed our time in Marrakech, we wanted to travel further south for cultural and historical purposes. So, naturally, that's what we did.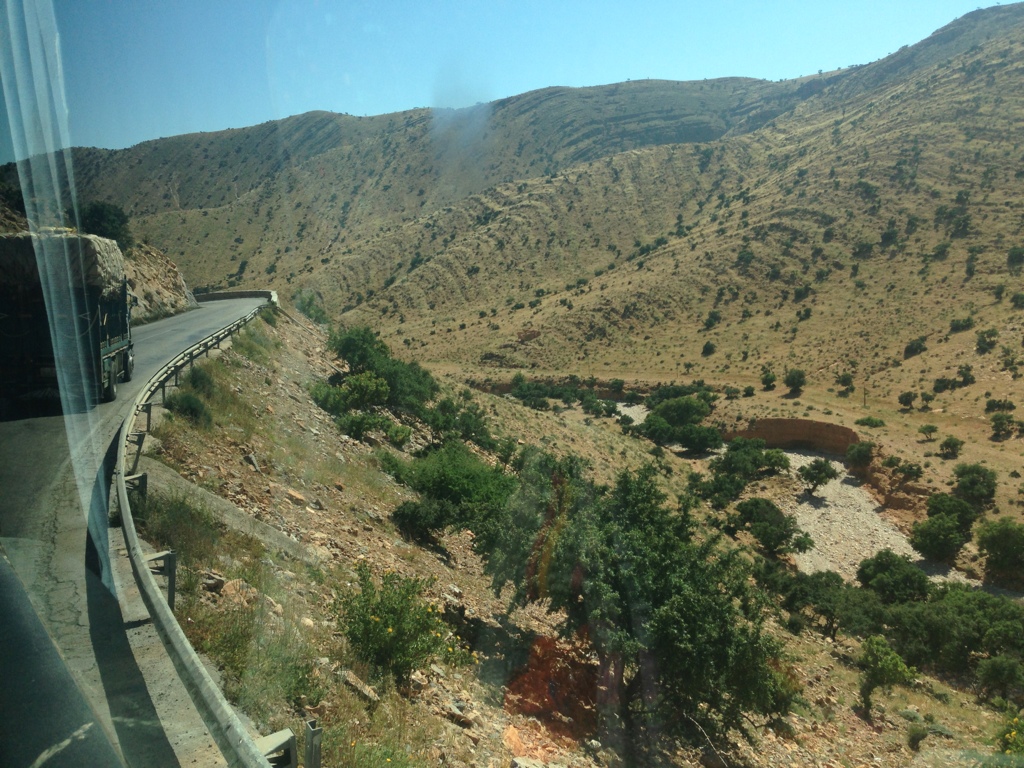 We headed through steep mountains on a narrow road during an 8-hour bus trip to Guelmim. Tickets only cost $16 when booking through Supratours bus company, which offers routes throughout Morocco, but you cannot book online. I was so scared going around the bends, looking down at the steep drops. Never the worrier, Jarrell was quick to reassure me that I had nothing to worry about.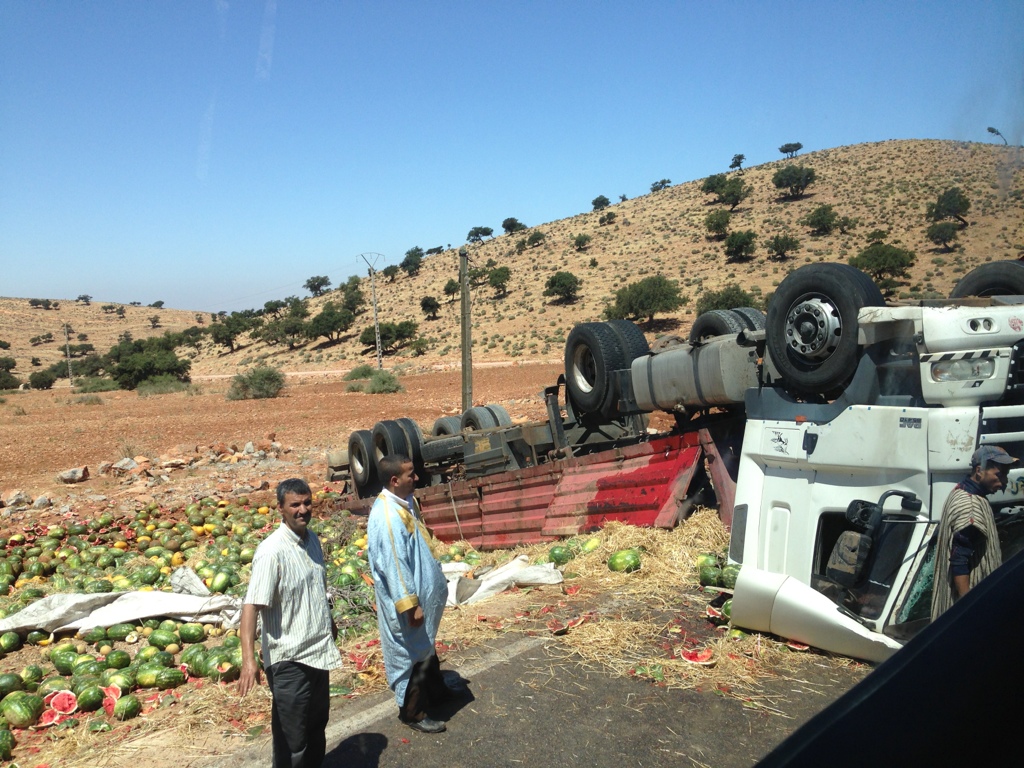 But maybe I did. We passed this accident along our journey and were quickly reminded just how blessed we are to consistently make it to our destinations safely.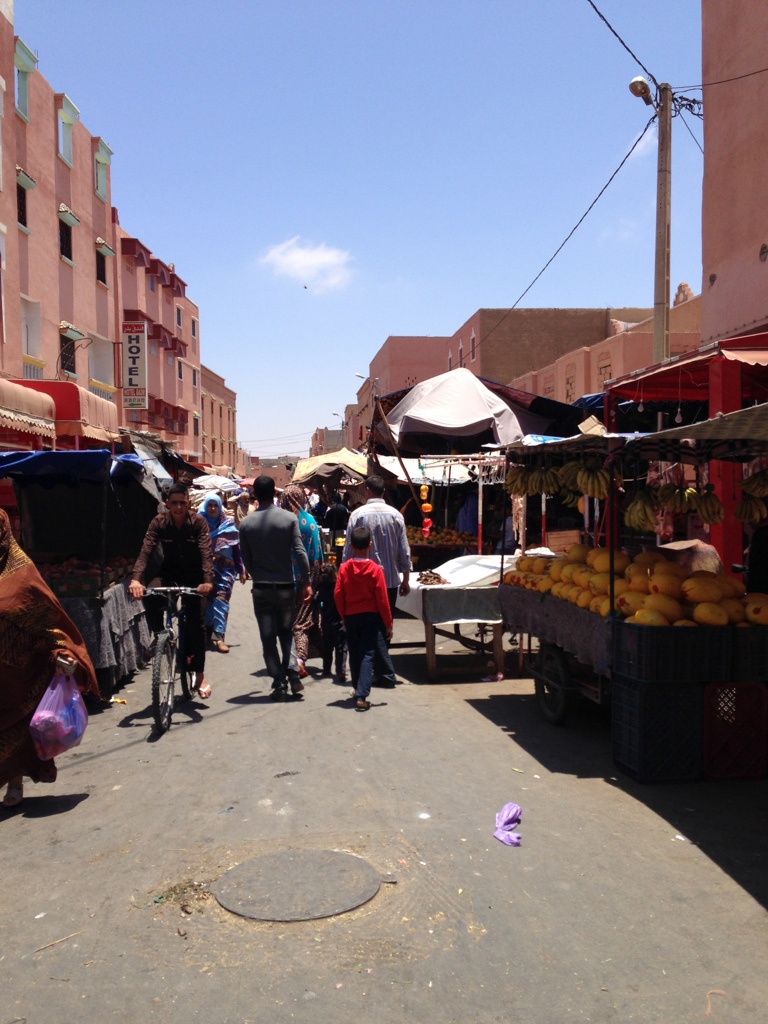 We arrived in Guelmim and I instantly fell in love. It was vibrant, chaotic, welcoming, open; just exciting. This adventure is all about creating the lifestyle we want. What we realized early on is that without experiencing different lifestyles and cultures, our lifestyle choices are limited. So each time we visit a new place, we make note of the characteristics we like and try to combine as many of them as we can in each new destination. From our time in the English, Italian and French countrysides we learned how much we like small town/village life. However, we don't like feeling secluded the way we did living on an island, without mail or motor vehicles, in Panama. So, while the city center of Guelmim excited me, we knew that we would go crazy in that chaos for two months.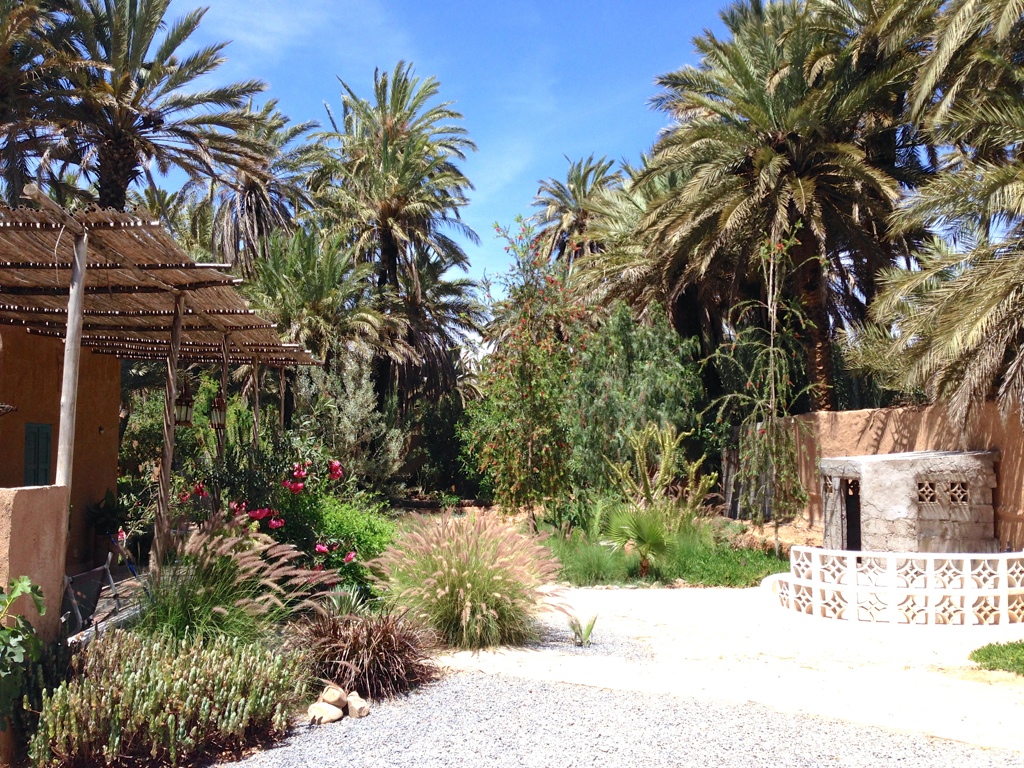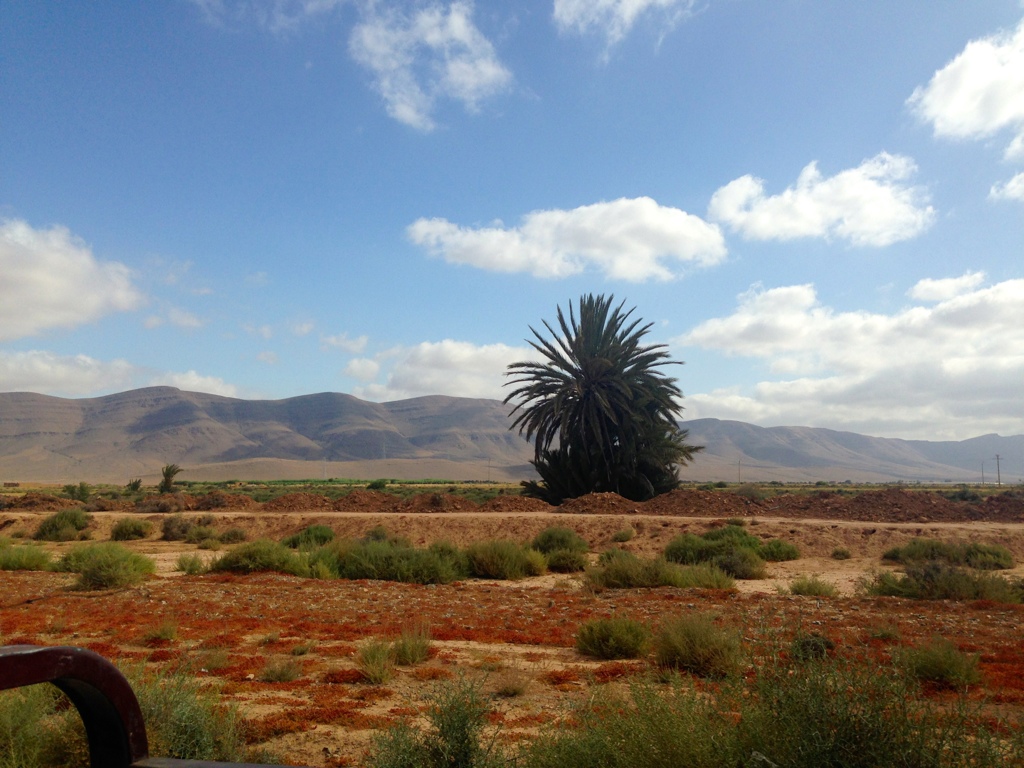 The compromise was an oasis in the middle of the desert, surrounded by palm trees, about 10 minutes from the city center. Our community was small, with one school and two stores that were more like corner stores than markets. We had a wonderful caretaker to the home we lived in named Mohamad Fal, who looked after us and taught us about the culture.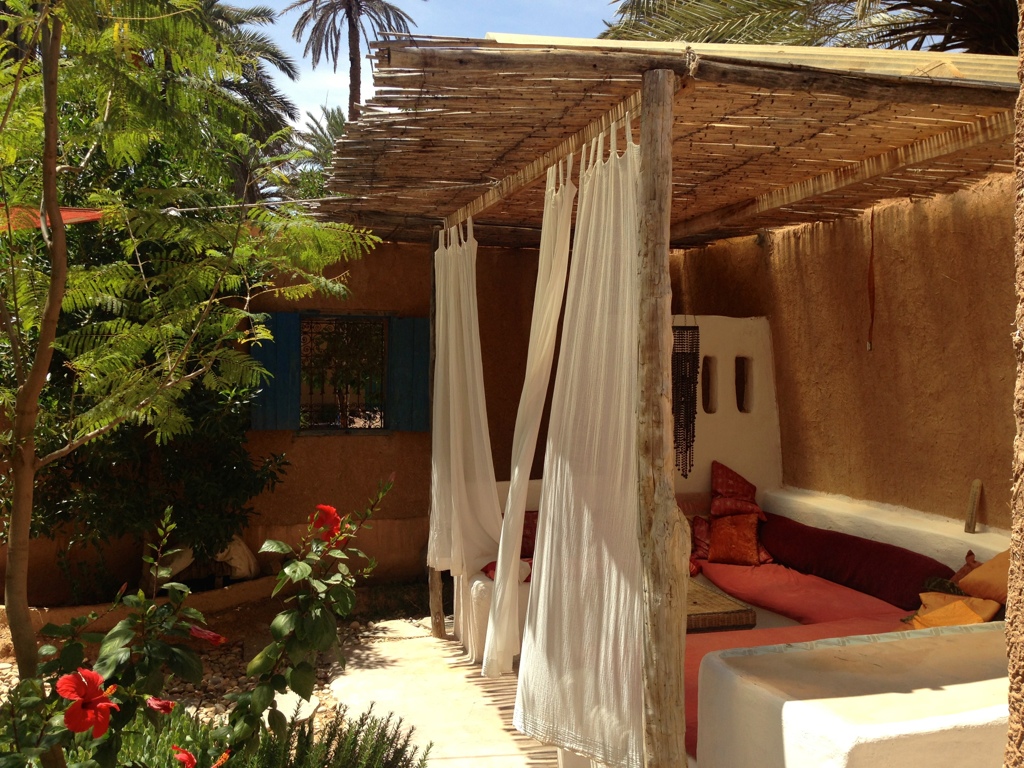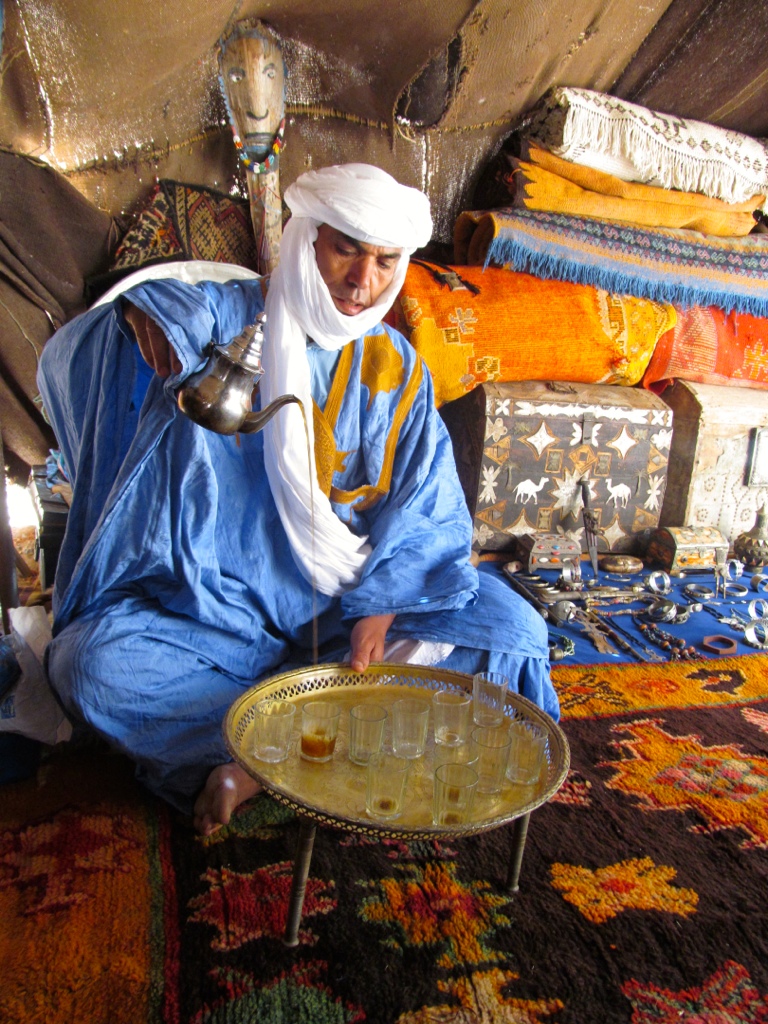 Jarrell is very interested in African history and wanted to research the Moors, or Berbers, while we were in Morocco. Luckily, there was a museum in our oasis that documented the lifestyles of Berbers and nomadic tribes of the Saharan desert. We had the opportunity to drink tea with this man (pictured above) from a Berber tribe, who spoke not a word of English. It was the first time we heard the Berber language, which sounds like a more energized and exaggerated version of Arabic.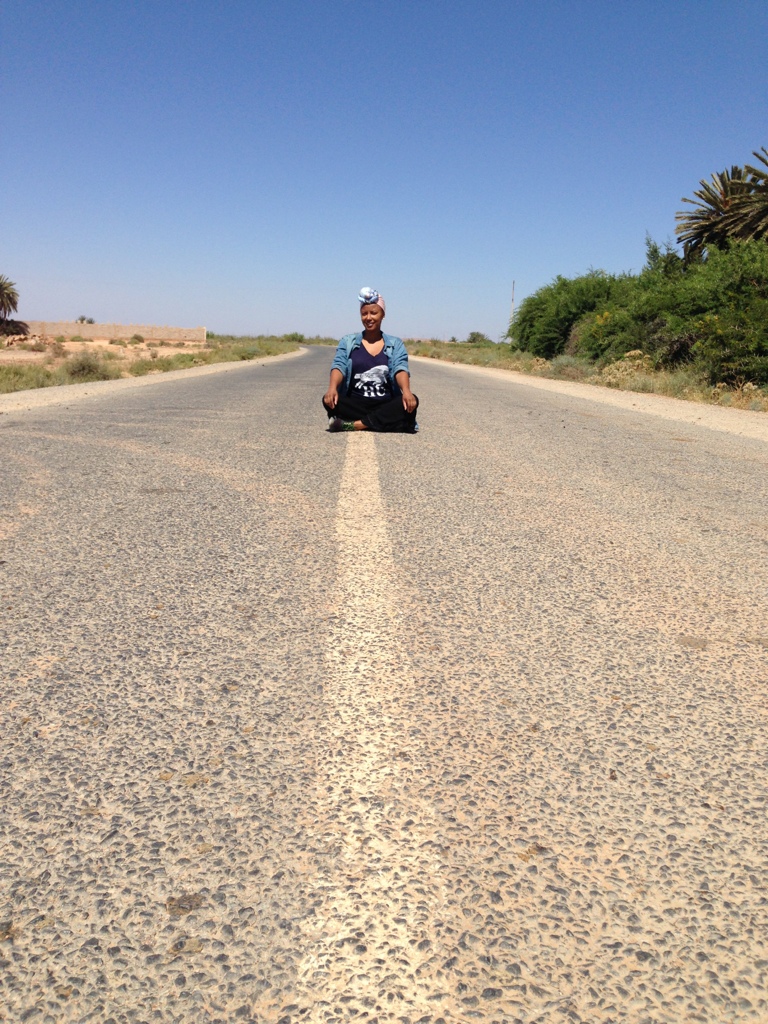 Getting to Guelmim from the oasis was always an adventure. We had to stand out on this main road and wait for a passing taxi, which was always an old school Mercedes Benz, unless we were lucky enough to catch the local bus.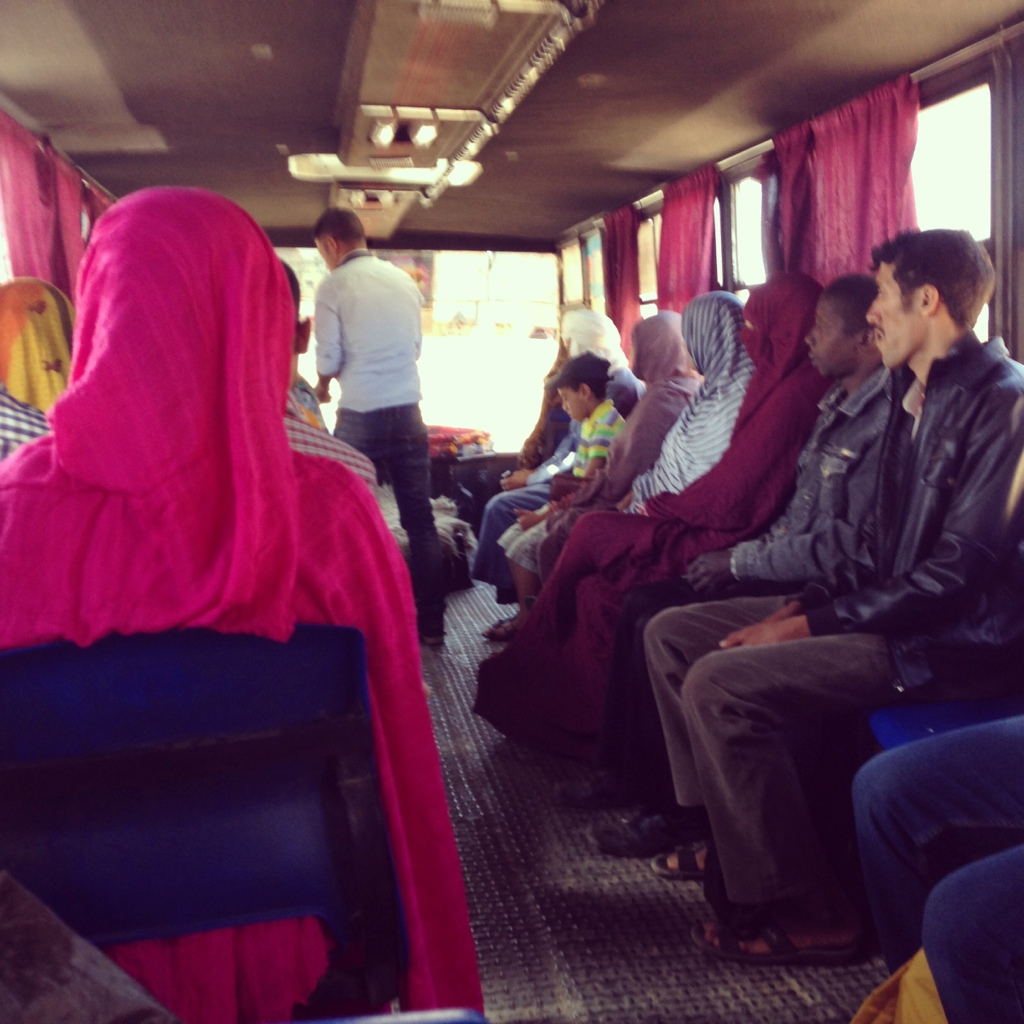 The local bus only cost 5 dirham, or about 50 cents, and the ride always filled me with excitement. Actually, the taxis had this same effect, simply because they were such authentic experiences. We were traveling how the locals did, crammed 4-deep into the backseat or sharing the front seat with a stranger (the taxis would always carry up to 7 people including the driver). I gain a deep sense of gratitude every time I am able to experience something that changes my idea of normal. Outside of my drunken college nights, catching a cab with 5 of my girlfriends, I would never imagine being that close to anyone during a cab ride. Yet, I loved every second of it.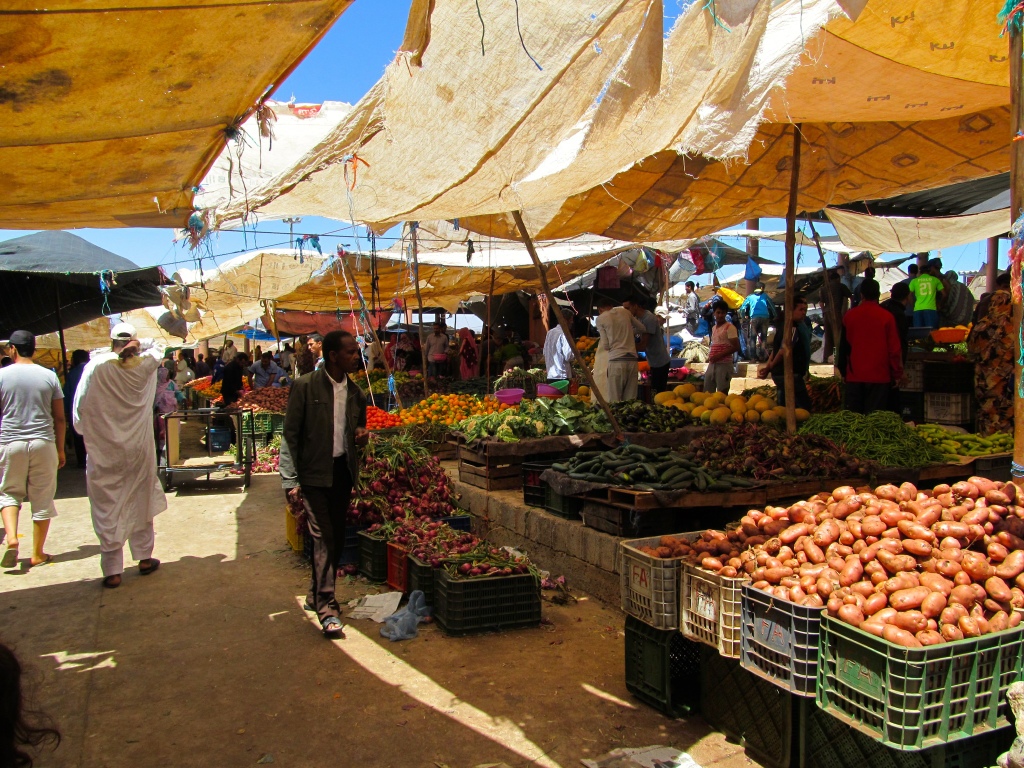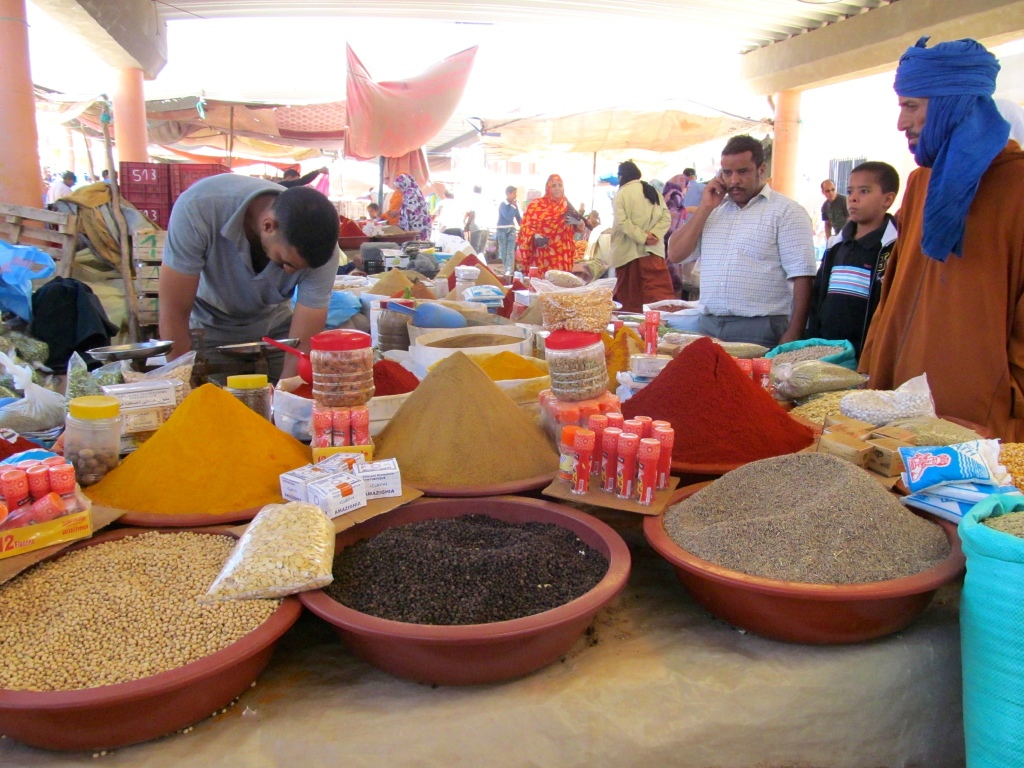 The markets! I can't stress how much I loved grocery shopping in Guelmim. Everything is so fresh, so delicious and so cheap! We would buy a week's worth of fresh fruits and vegetables for the two of us – onions, tomatoes, carrots, eggplant, green beans, oranges, nectarines, peaches, strawberries and melon – for 150 dirham, or $15!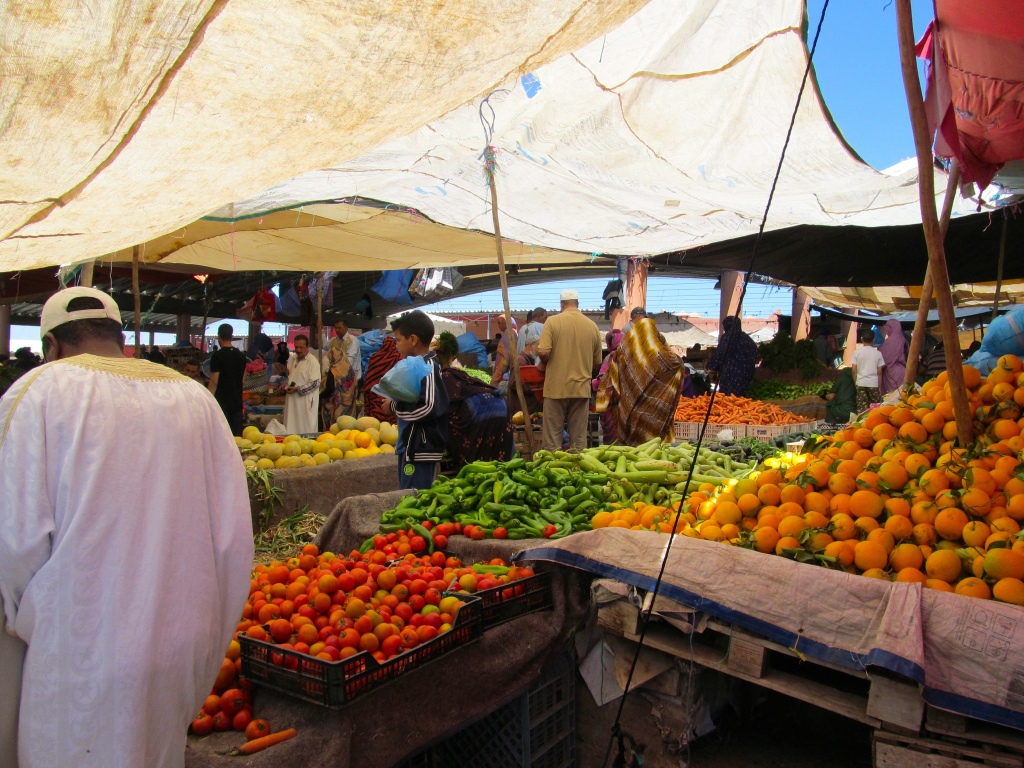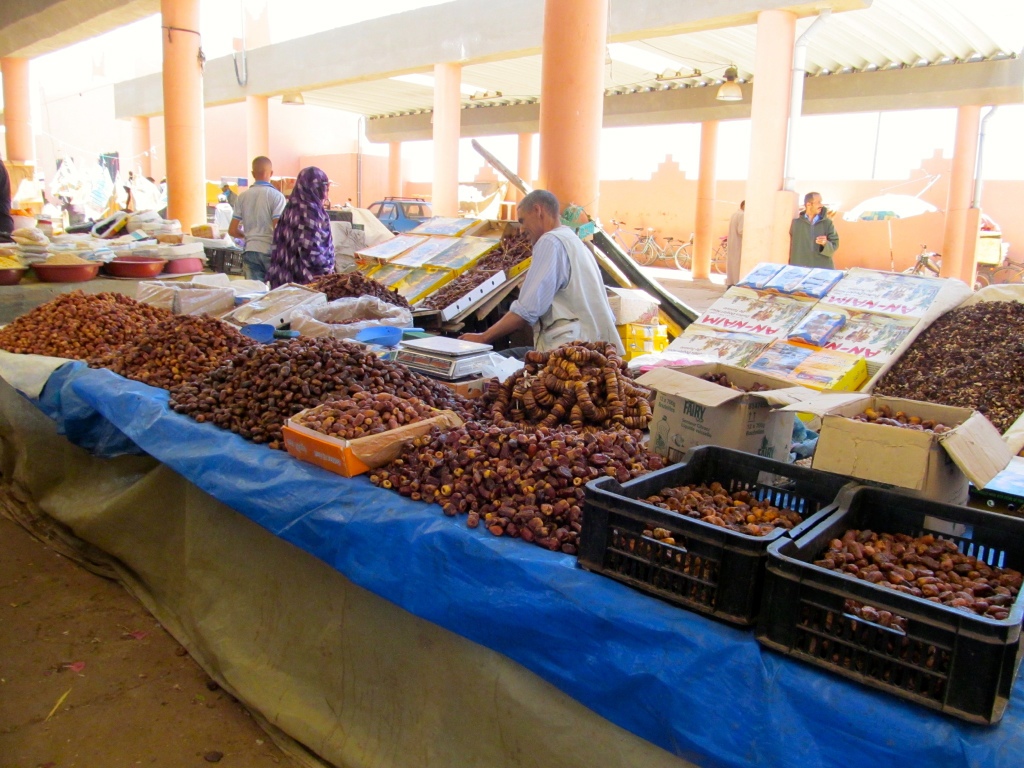 I often say that if people all over the world had to buy their meat the way we did in Morocco, there would be more vegetarians. We ordered chicken alive! You would go up to the counter, tell them how much chicken you wanted, for us it was always, "Deux kilos" (two kilos). Next, a man would come from behind the counter and begin to lift chickens up and weigh them before finding one close enough to two kilos. Then he would go into the back, only to return ten minutes later with a bag filled with the chicken he just killed and de-feathered. There is something very real about carrying home chicken, still warm from life, that makes you question your eating choices.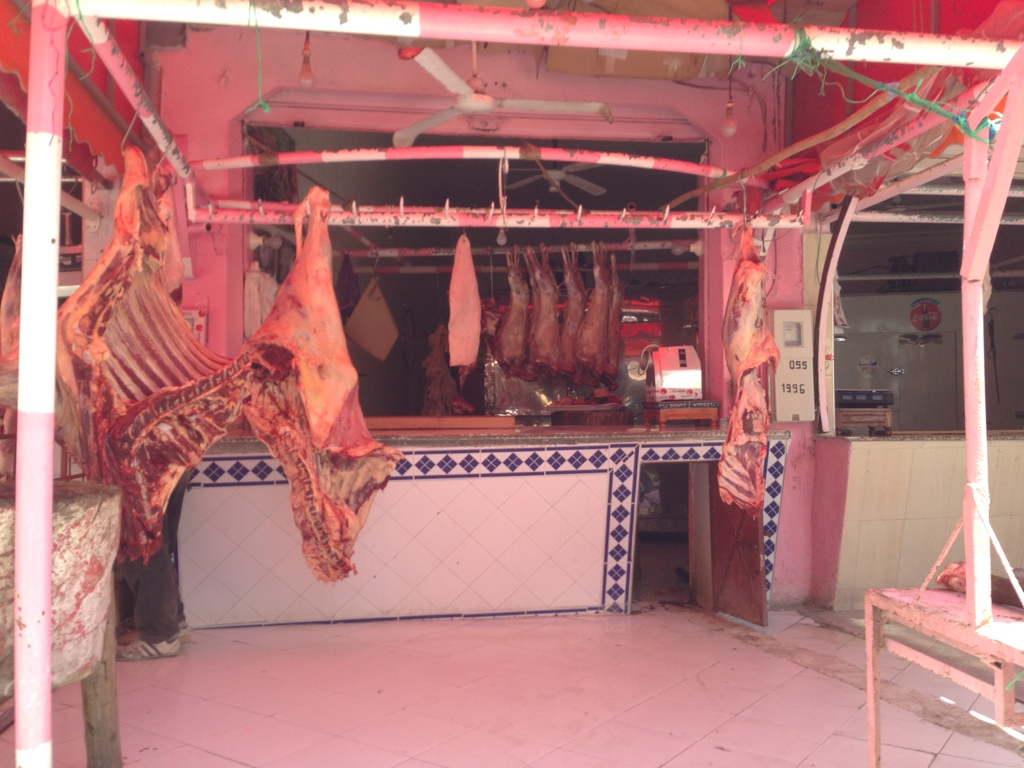 For other meats – goat, cow, camel (yes they sell camel meat and yes we tried it) – the butchers hang the carcasses up and put the hooves outside their window so that you can gauge the animal you're buying. For future references, the bigger the hooves, the older the camel and the older the camel, the tougher the meat.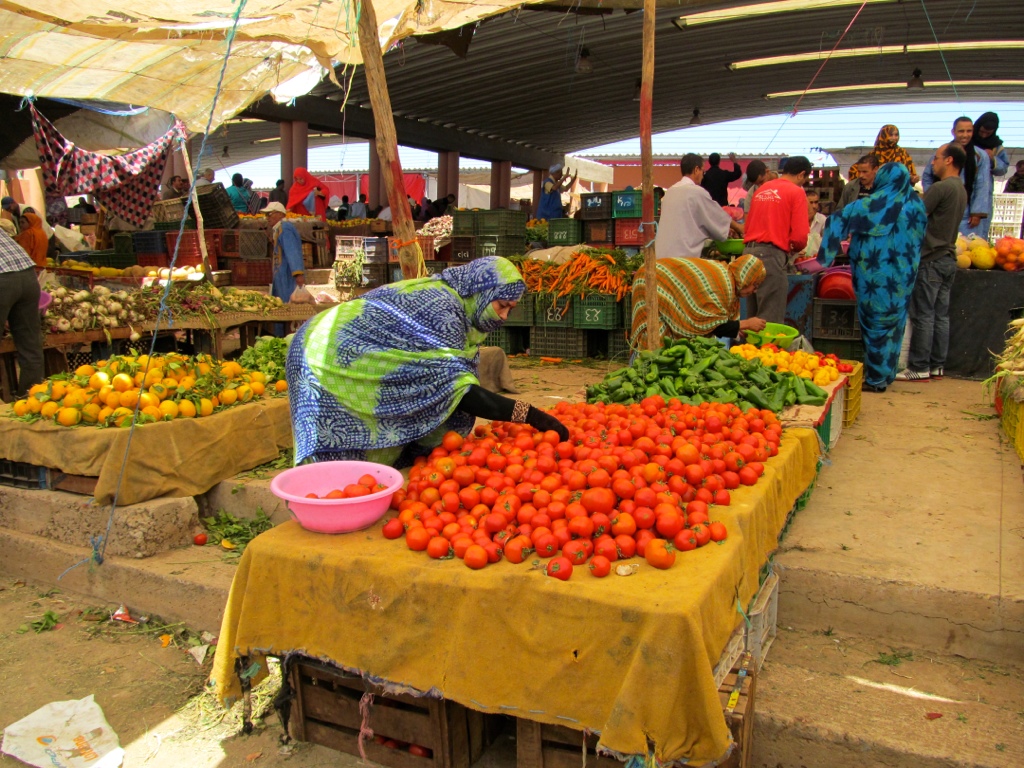 Another culture difference that we experienced (and enjoyed much more than buying meat) was the lack of exploitation of women. We were so used to regularly seeing women objectified that we were desensitized. Seeing a billboard of a busty woman in a skimpy dress is not out of the ordinary in the states. The constant vying of your attention can get overwhelming and sleazy. There was none of that in Guelmim and we did not miss it. Instead, we regained our sensitivity and had a bit of culture shock when we left Morocco. It felt like everyone was walking around naked when we re-entered Europe. You realize how distracted you usually are once the distraction is removed. It took a while for my head to stop swiveling, gawking in disbelief, at every overly sexualized advertisement.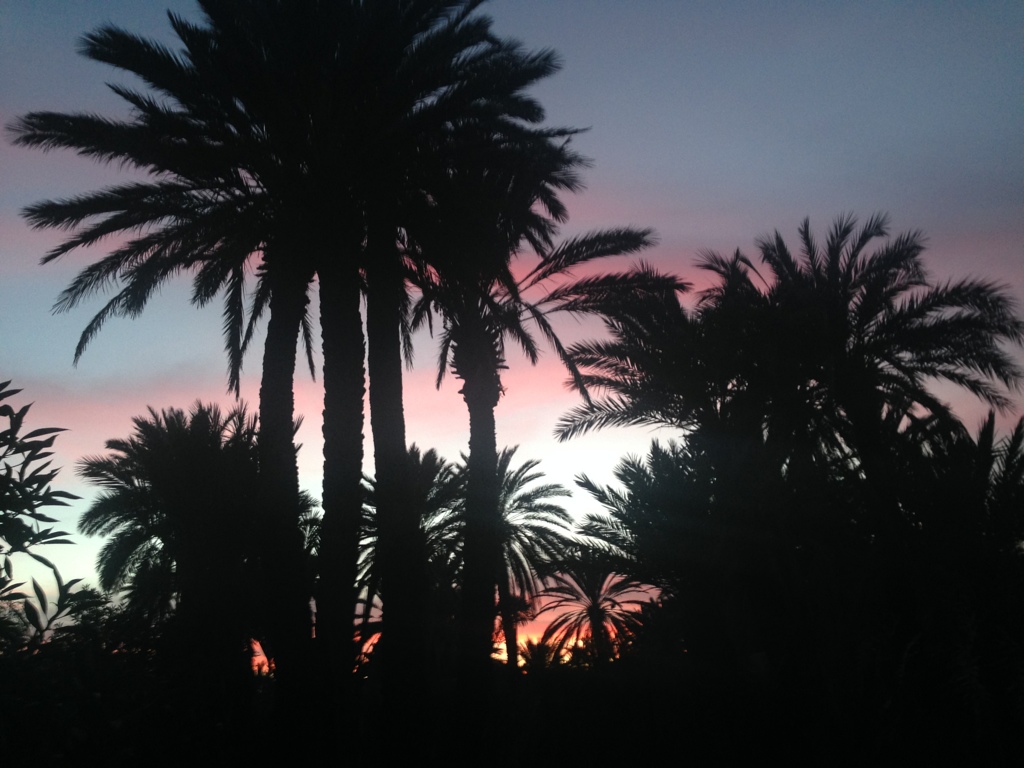 All in all, we had a wonderful time in Morocco and learned so much about the culture and about ourselves. We know that buying our food alive is too much for us. Maybe that means we need to stop eating meat, maybe it means we need to pay someone to do our dirty work. We also know that we enjoy warm weather, but need our shade (preferably by way of palm trees). We like to have an emphasis on family within a community, though we did not agree with all of the Moroccan traditions we experienced (namely the limitations on women – from driving to hanging out at the cafes). So now it's up to us to add those characteristics to our previously identified preferences to continue to create the lifestyle we want.
Until next time, Loves!
xoxo