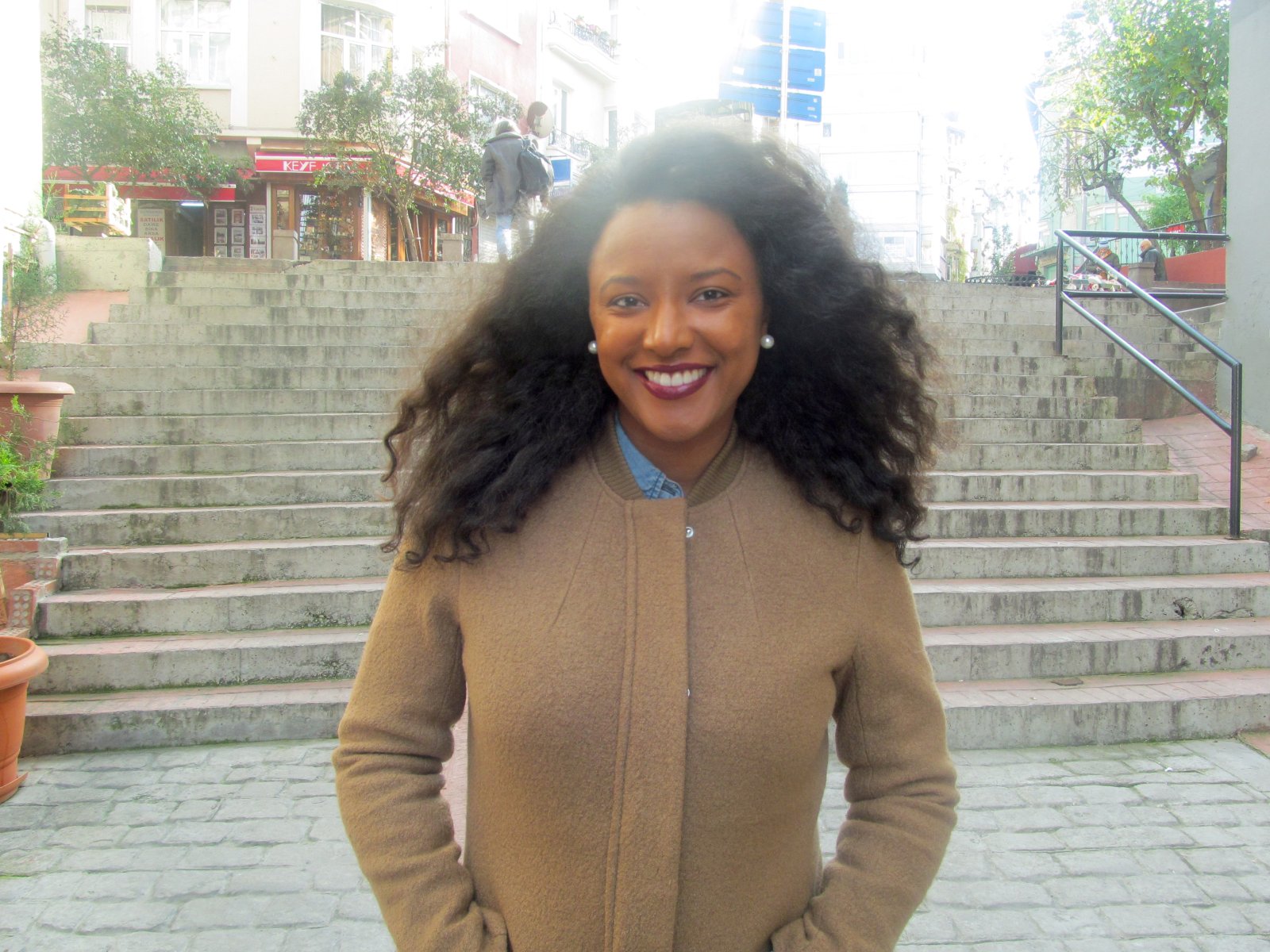 As a writer, I have always understood the power of words, as well as their ability to distort and exaggerate reality. A tiny studio apartment can become 'an intimate space', with just a few keystrokes. While you may leave the Thursday viewing irate, ranting about how the real estate agent misrepresented the property, you might also find yourself mentioning how intimate the space was after a few mimosas at Saturday's brunch.
That's how powerful words are. They stick with you, and when placed in clever arrangements, tend to imprint themselves in your memory.
All day everyday marketing campaigns, designed by expert professionals, play on your fears, insecurities and desires to convince you that you need to act – whether to visit a car dealership or buy a new hair straightener – your actions are often motivated by persuasion.
I wanted to do that to myself. I wanted to convince myself, my mind, that I needed to be successful. And not in the way that meant I could afford a tiny studio apartment and convince my friends and family that the intimacy of the space won me over, but successful in a way that made me not feel the need to convince anyone of anything.
I was lucky enough to have a partner that has no problems admitting his desires. I'm a bit more guarded, because the moment I admit that I want a Range Rover, my Honda Accord seems to be a bit of a failure. So I'd rather say that I don't care about what car I drive, and worry about luxury vehicles whenever purchasing them is possible.
That's fear. Although it's not in the traditional form, it's a clever way of guaranteeing I won't succeed, because I'm not even brave enough to admit what I want if I don't believe I can achieve it.
At the beginning of 2015 (New Years Day, to be exact), Jarrell and I decided to change our lives, by elevating our dreams, in 12-months. Jarrell is a dreamer, and I am a realist, so together we were able to create a mind map of sorts that allowed us to break down our desires into six simple steps.
Step #1: Pinpointing Your Dreams
Honestly, I've always been vague with my dreams, because it leads to less disappointment and a larger field of relative success. I'd proclaim that I wanted to travel the world, but I wouldn't admit how much I wanted to visit Morocco or touch The Colosseum (not even to myself). That way, if I only visited Panama and Costa Rica, I could technically say that I had traveled the world without acknowledging that my dream was not completely fulfilled.
I should charge myself for this three part series, because it's very revealing and I've delayed releasing each segment because of how naked I feel sharing so much about my personal journey. (We'll get to the reason behind this later.)
This year we decided to pinpoint our dreams in as much detail as the Internet would allow. I wanted to plan a birthday trip for Jarrell to Amsterdam, while he wanted to launch an online business that would give us financial freedom.
Step #2: The Mind F*ck
(Sorry Mom and Mom-in-law, Jarrell insisted I use the f-word)
Going back to the power of words, I forgot to mention that the power is reversible. In short, you hold the power and merely lend it to words temporarily.
The word 'dream' is elusive. By definition, a dream is a series of thoughts, images, and sensations occurring in a person's mind during sleep. It's mysterious by design, making it understandably unachievable.
We chose to replace the word dream with 'idea'. When you have an idea of what to wear, or eat, or read, it doesn't seem intimidating or complex. You simply map out a way to make it happen, because your mind is comfortable with breaking down an 'idea'. A dream, on the other hand, is more secret, and therefore scary.
By just changing the word, I somehow made my dream idea more achievable. And my birthday idea for Jarrell could easily be broken down into executable steps, as could his idea to launch an online business. We took this approach to several different details of our individual ideas to make them simpler and less scary.
Bonus: changing 'if' to 'when', is a mind fuck my mom taught me growing up, and its another way to trick your subconscious. (So now you're kinda an accomplice to me dropping the f-bomb, mom)
Step #3: Create a Plan
I knew every detail about Jarrell's birthday trip – the day we would arrive and depart, how much it would cost to travel to Amsterdam, the cost of living, the perfect apartment for our stay (and its price), and exactly what we would smoke do there – after one day of research. With Jarrell's birthday 3-months away, I was able to break down exactly how much I needed to make/save per day. I had small steps, deadlines, and pretty excel spreadsheets for guidance. I had a plan.
By breaking down my idea into small chunks, it was much easier to digest, while also keeping my anxiety at bay, as I am easily overwhelmed.
Step #4: Behaviors & Rituals
When you want something, I mean really want something, it's not enough to think and talk about it occasionally. You have to surround yourself with the idea to make it a real priority. Now, I don't mean that you should obsess over it, but you've got to come very close to the danger zone of obsession.
One of my rituals for my first idea of 2015 was taking Dutch lessons on Duolingo, a free app that teaches you a new language one word at a time. It's a small task, and didn't come close to teaching me the language, but everyday I was thinking about my idea. I was mentally taking one step towards achieving it.
Jarrell instituted a two-hour block of reading everyday, dedicated to a skill necessary for his idea. He became a copywriting wizard after implementing this behavior in Morocco and to this day writes all of the sales copy and marketing campaigns for Cool Young History.
Step #5: Consistent Visualization & Accountability
If you've ever set a New Years' Resolution, then you probably know how ideas can slip through the cracks of distraction and procrastination. It's not because you don't want it, it's because you can't visualize how to achieve it. And even once you map out the executable steps to achieve it, your plan has a high probability of getting buried under birthday invitations, family commitments and work obligations.
Keeping your map in the forefront is pivotal. For instance, I changed my screensaver to a Google image of an Amsterdam canal overflowing with colorful bicycles, while Jarrell had the exact breakdown of how many sales he had to make to gross $10,000 per month, plastered across the living room wall of our apartment in Morocco.
Sometimes, visualization isn't even enough. You need someone to check up on you, because we tend to be too lenient or too strict on ourselves, knowing that either of which can be a recipe for disaster. So, our plans were displayed in our apartment, along with our separate vision boards, behavioral commitments and rituals. That way, Jarrell could remind me to complete my Duolingo and I could ask him about an upcoming deadline.
Step #6: Repetition
I can admit that I started small. A birthday party, despite it being in a foreign country, is not the grandest of dreams ideas. But that did not alter my immense pride as we traveled to Amsterdam. It did not shrink my smile as I achieved every step on my plan (some later than the deadline, but achieved nonetheless).
Once my idea became reality, I immediately began pinpointing and mapping out the next idea, over and over throughout the past year. Each time, I stepped a little further out of my comfort zone. You may not know it now, but this time last year my blog did not have one picture of Jarrell or me posted. Sharing our personal life was not ideal for us, but when making Cool Young History as successful as possible became an idea, we both committed to embracing the necessary vulnerability to share our personal journey.
We've used this 5-step method over the past 11-months to write a book, live in Morocco for 3-months, launch a custom tattoo design business online, create an eCourse, get featured on larger platforms, and begin the process of taking Cool Young History to levels we didn't even think possible.
Our plans for 2016 scare me, and I guess that's a good thing. As we prepare our ideas and plans for the next year, I want to keep you in the loop of the process and even invite you to map out your idea. If you're interested in mapping out your dreams ideas, join my Goal Mapping Bootcamp now.
 The Passport Income eCourse is Available at a 50% Discount Using Coupon Code: PASSPORT. Sign Up Now!
xoxo