Being away from home for such an extended period of time means we miss a lot of special occasions. Of course we miss holidays, birthdays, weddings, births and everything else worthy of celebration. But what you may not consider is that we also miss out on the silly, less important, events from back home.
Every so often I try to make foods that remind us of the events we're
missing. So we'll barbecue on the Fourth of July or have Apple Pie on Thanksgiving, even though the country we're in doesn't celebrate the holiday.
This is a less complicated (and I'm sure my sister will say less impressive) recipe than my Simple Apple Pie. This entire recipe will take you less than an hour and remind you of the state fair (that we're missing out on again this year).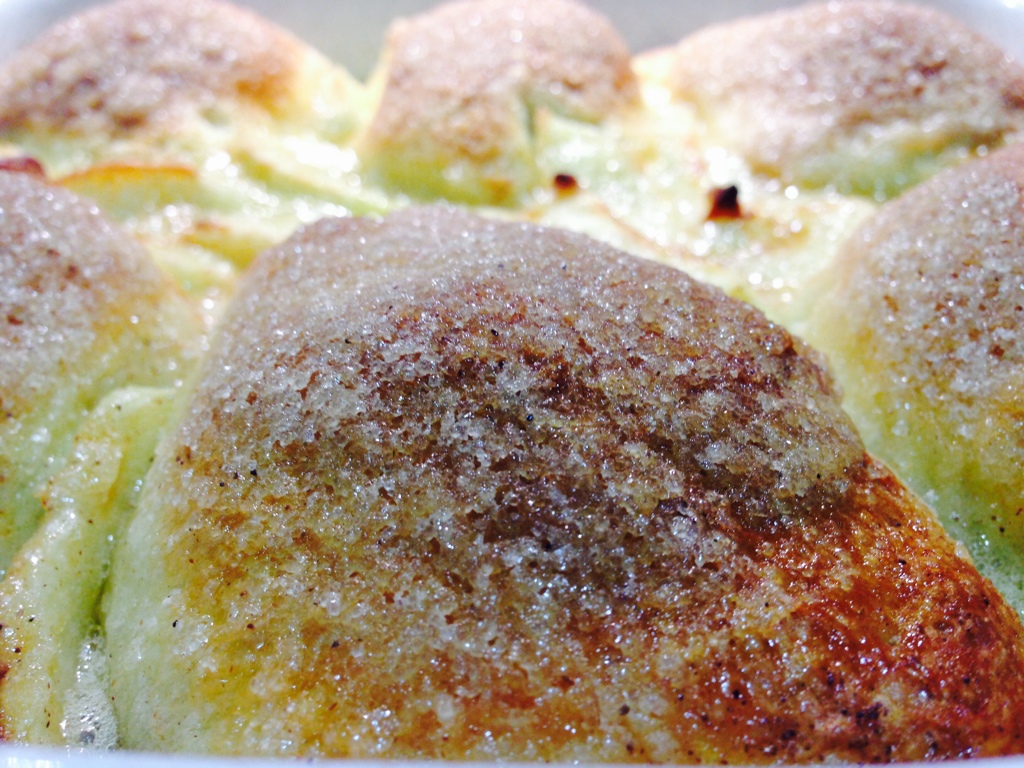 Ingredients:
2 Large Granny Smith Apples (Peeled and Cored)
2 10 oz Cans of Refrigerated Dough
3/4 Cup of Butter
1 1/4 Cups of Sugar
1 1/2 Teaspoons of Ground Cinnamon
1 12 oz Can/Bottle of Mountain Dew
Instructions:
1. Preheat your oven to 350 degrees F.
2. Grease your desired baking dish. A 9″ X 13″ size pan will work fine.
3. Cut each apple into wedges. You want a medium thickness. Aim for 10 wedges per apple.
4. Separate the dough into triangles about 5″ X 3 1/2″. If you use refrigerated crescent roll dough, it will be cut for you.
5. Roll 2-3 apple wedges into each triangle of dough and set them all in the greased baking dish.
6. Melt the butter in a saucepan on medium heat. As soon as it's completely melted, add in the sugar and turn the burner off. Stir these two ingredients until they make a blended mixture. Then, stir in the cinnamon.
7. Next, pour this mixture onto the rolled Apple wedges in your greased baking dish.
8. Pour the can of Mountain Dew into the baking dish.
9. Bake for 30 minutes or until they're golden brown.
10. Do yourself a favor and serve these hot, with a side of vanilla ice cream.