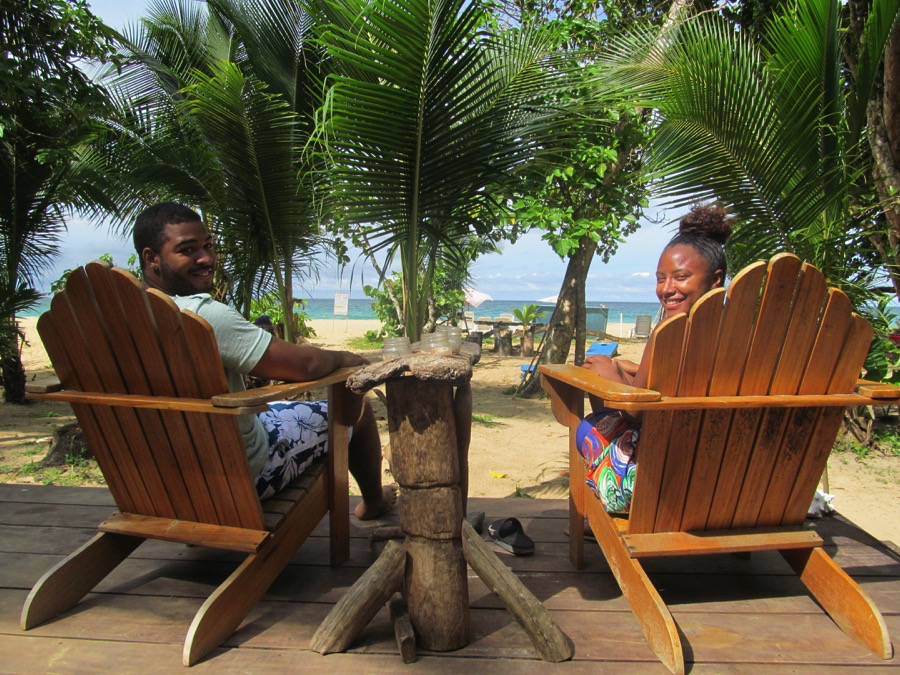 Well, that was one hell of an adventure. Sitting in my closet of an office as a store executive for a Target store in the San Fernando Valley, five years ago, I decided that I wasn't going to abandon my ambition for a paycheck. Initially I thought all I wanted was a career and steady paycheck, until that career I'd prayed so hard for prevented me from having a life, and the paycheck seemed insufficient for the exchange.
From the time I graduated high school in Columbus, Ohio I always knew I wanted to live in many places, inspired by my parents' journey together, which included lives lived in destinations across the country in addition to a stint in Germany, my birthplace.
In retrospect, I'd say I was quite modest in my dream which at the time consisted of living in Washington, DC for four years while attending Howard with my childhood (and still) best friend, to be followed by an adventurous journey living in a couple of major American cities before spending at least a year living abroad. Howard turned into a five-year project, partly because of my lack of understanding of how heavy the burden of student loans would be to carry, and partly because I smoked a lot of weed and had more fun than I can ever downplay.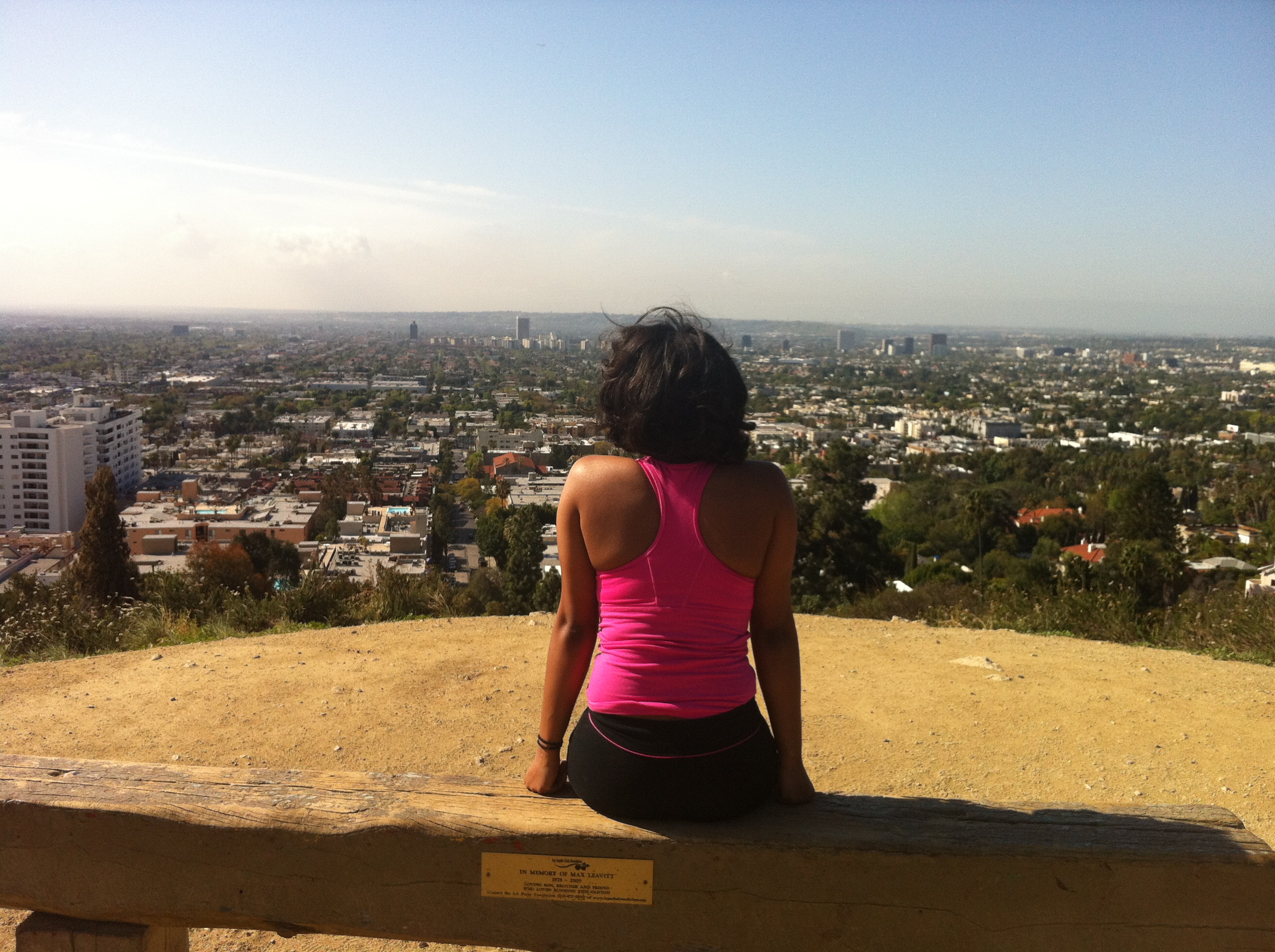 A random conversation in my last semester of college that consisted of the typical, 'what the hell are we going to do next?' type of questions, led to my decision to move to Los Angeles, although I'd never even visited the City of Angels. A month after graduation I found myself riding shotgun as my father drove my Honda Accord across the country, dropping me off at Motel 6 in Inglewood. I'd picked Los Angeles as my first major city after college quite randomly, but spent the next two years having the time of my life with a crazy and adventurous girl I'd met in my 5thyear at Howard, who instantly became a lifelong friend, a roommate, and my LA partner in crime.
So back to sitting in my office, deciding it was time for the next move. I'd thought it was New York, but after celebrating my previous birthday in the Big Apple, I decided it was better to just visit at the time (its hard to trade in palm trees for a concrete jungle). The more I thought about it, there wasn't any American city I wanted to live in more than LA, my love affair with the city still blazes.
In my loose plan, that kind of meant it was time to live abroad. And when my job offered me the opportunity to move to Canada to open a new Target store I felt like the Universe was clearing the way for me. I wanted to move abroad so bad I was willing to settle on Canada, rather than my dream of living in England. Even more, I was excited to sign a multi-year commitment to a career I hated to make my dream of living abroad as comfortable as possible.

Welcome Rejection
What's for you is for you. Canada wasn't for me. But it was impossible to continue pretending I didn't know what I wanted to do next. I was going to travel the world; at the time the plan was to Australia.
The Universe wasn't interested in making my dream comfortable, but it did see fit to give me a partner to journey through the world with. When Jarrell suggested joining me, as my husband, I was ecstatic. The allure of dropping everything to travel the world is a social media fantasy, but let me tell you, it was all but glamorous. We were broke most of the journey, constantly hustling and scrambling to make our next move, while building our individual skills and businesses.
I'm a hopeless romantic, which you'll lean, so I choose to remember and share my story as a fairy tale. I've had the time of my life and only laugh thinking of the awful experiences like being trapped in a Guatemalan blockade for 8-hours, or running out of a hostel as it was robbed in Panama, or flying to Italy completely broke.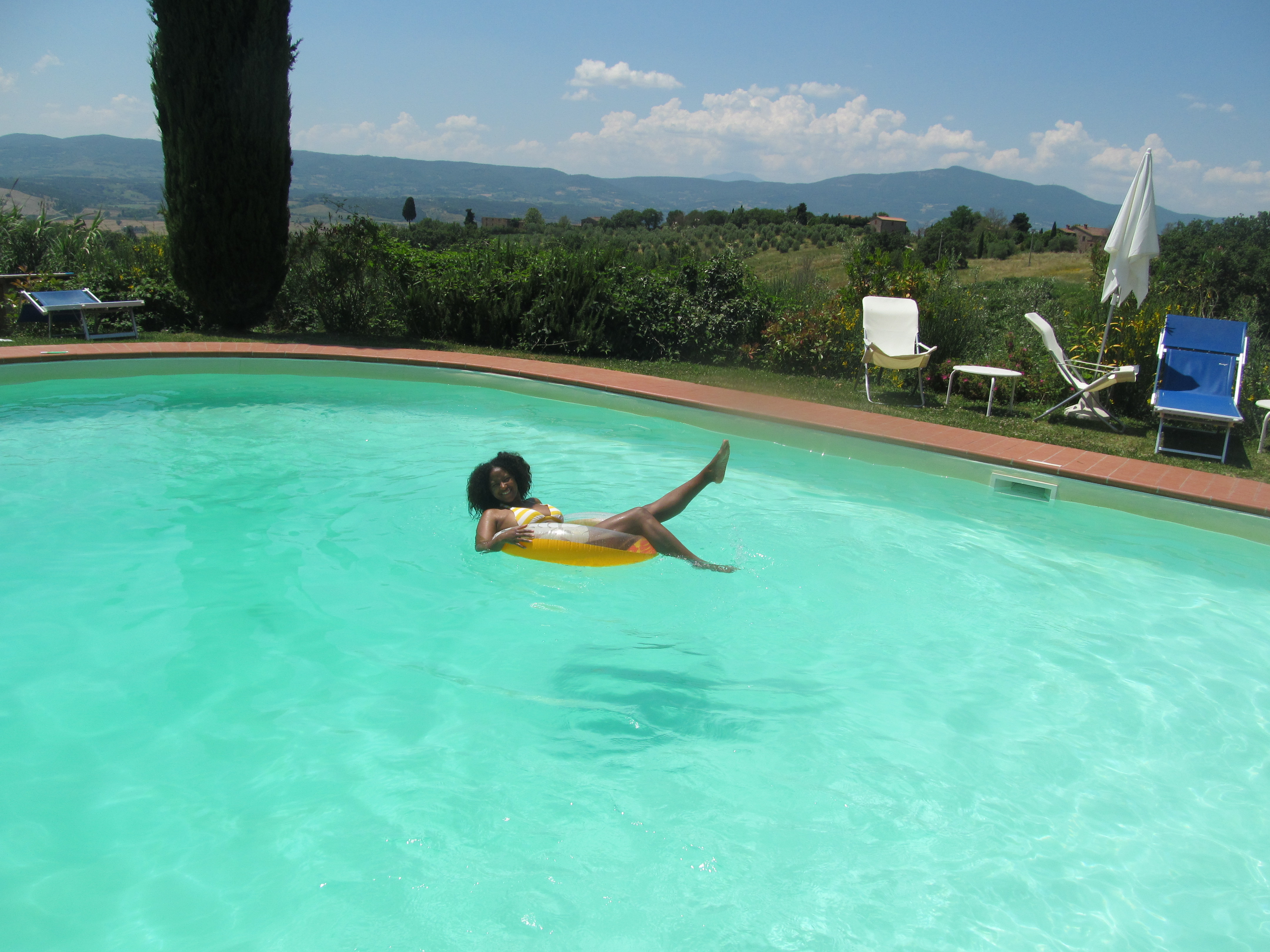 Instead, I remember how we were late to catch the train from Rome to Naples on my 28thbirthday, dangerously close to ruining my pizza party. As if the Universe heard my mental prayers, the train was delayed five minutes, and literally took off before we could even reach our seats. And that pizza was hands-down the best food I've ever eaten in my life.
I've had a very difficult time moving on to the 'next' in my journey, which has always loosely been to write a book. My linear mind always thought that had to mean a book about my life, or journey, although that's not necessarily what I've always been inspired to write.
When I graduated from Howard with a degree in Accounting, my father told me how baffled he was that I'd studied business. "You're a writer," he told me. Although I felt it a little late to mention that, I never forgot how I felt knowing that he was totally accepting of me following my passion for writing.
So, that's what I'm going to do. I'm going to continue to be a writer, but less about traveling, and more about the short stories that constantly flow through my mind. You can read why I quit travel blogging here, and read a summary of the stops on our 3-year honeymoon around the world below.
I hope you'll join me on this next part of my journey. Regardless, I've enjoyed having you here for my travels and hope I've in some way reminded you that your dream is worthy too. Even if everyone thinks its crazy.
Especially if everyone thinks its crazy.
Our Honeymoon Itinerary:
3 Months in Panama (Panama City & Bocas Del Toro)
3 Weeks in Costa Rica (Puerto Viejo & San José)
1 Month in Granada, Nicaragua
Journey Through Honduras & El Salvador
Couple of days in Guatemala (Guatemala City & Santa Elena)
Travel through Belize
1 Month in Mexico (Cancun, Cozumel & Puerto Morelos)
3 Months in Italy (Milan, Monteleone, Rome & Perugia)
5 Months in England (London, West Sussex, Suffolk)
1 Month in France (Marseille & Avignon)
2 Months in Spain (Barcelona & Mallorca)
1 Week in Paris, France
2 Months in Henfield, England
2 Weeks in Amsterdam, Netherlands
Journey Through Belgium
Couple of Days in Frankfurt, Germany
3 Months in Morocco (Marrakech, Agadir & Guelmim)
1 Week in Italy (Rome & Naples)
2 Months in Crete, Greece
3 Months in Istanbul, Turkey
1 Month in India (Delhi & Goa)
1 Month in Kuala Lumpur, Malaysia
1 Month in Phuket, Thailand
2 Weeks in Hong Kong
2 Months in Tokyo, Japan
1 Week in Seoul, South Korea
1 Month in Ho Chi Mihn City, Vietnam
1 Month in Phnom Penh, Cambodia
Currently settled in Bangkok, Thailand
xoxo