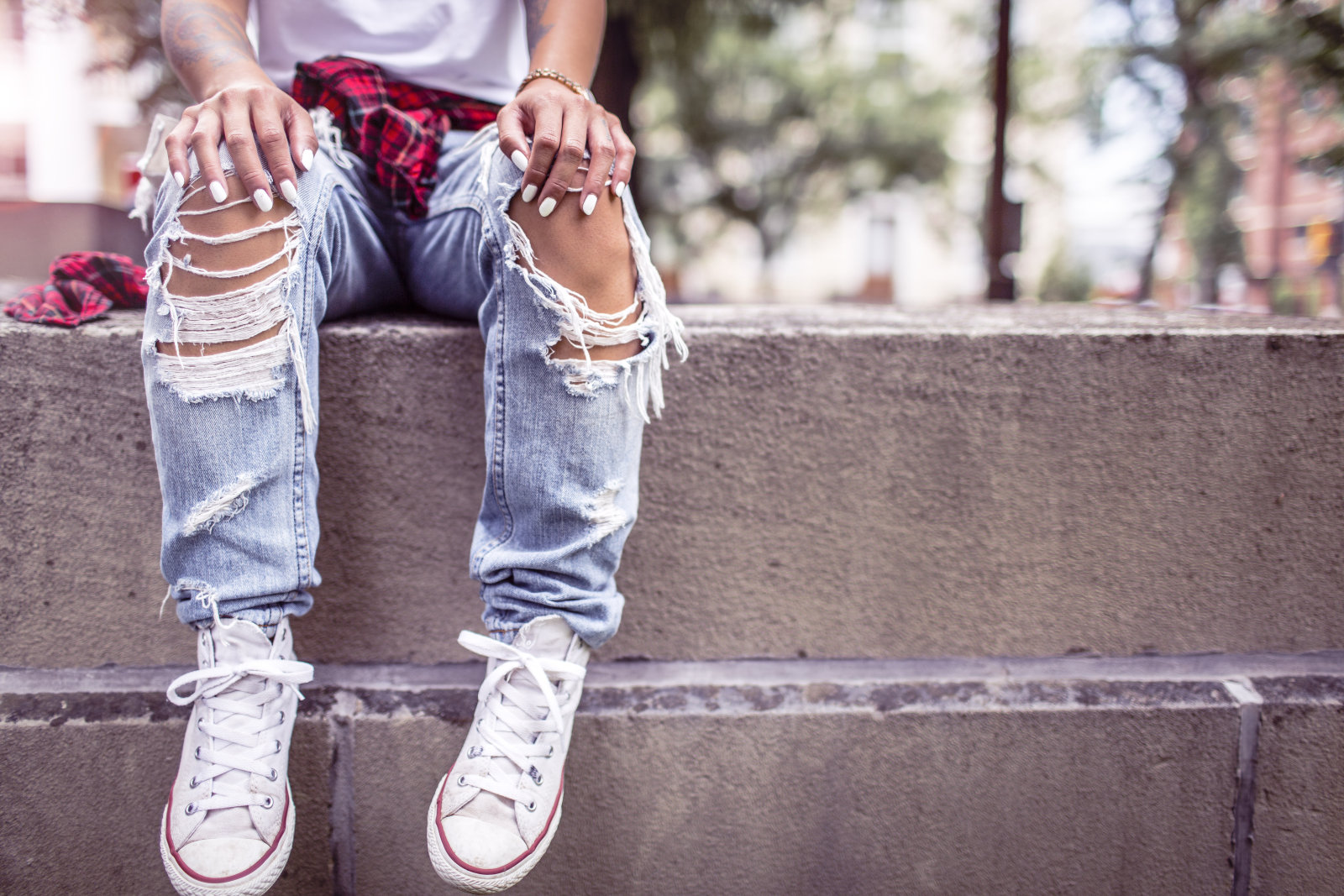 I recently got another influx of readers due to our latest feature. When people hear of our indefinite honeymoon, they like the pictures, but comments always suggest that they want to know more. Where's the struggle? What's the horror story? There has to be more to it. Who are these people that would drop everything to spend two years abroad? What's happened in their years on the road? Well, I read your comments. Here's what it's really like to travel nonstop for two years.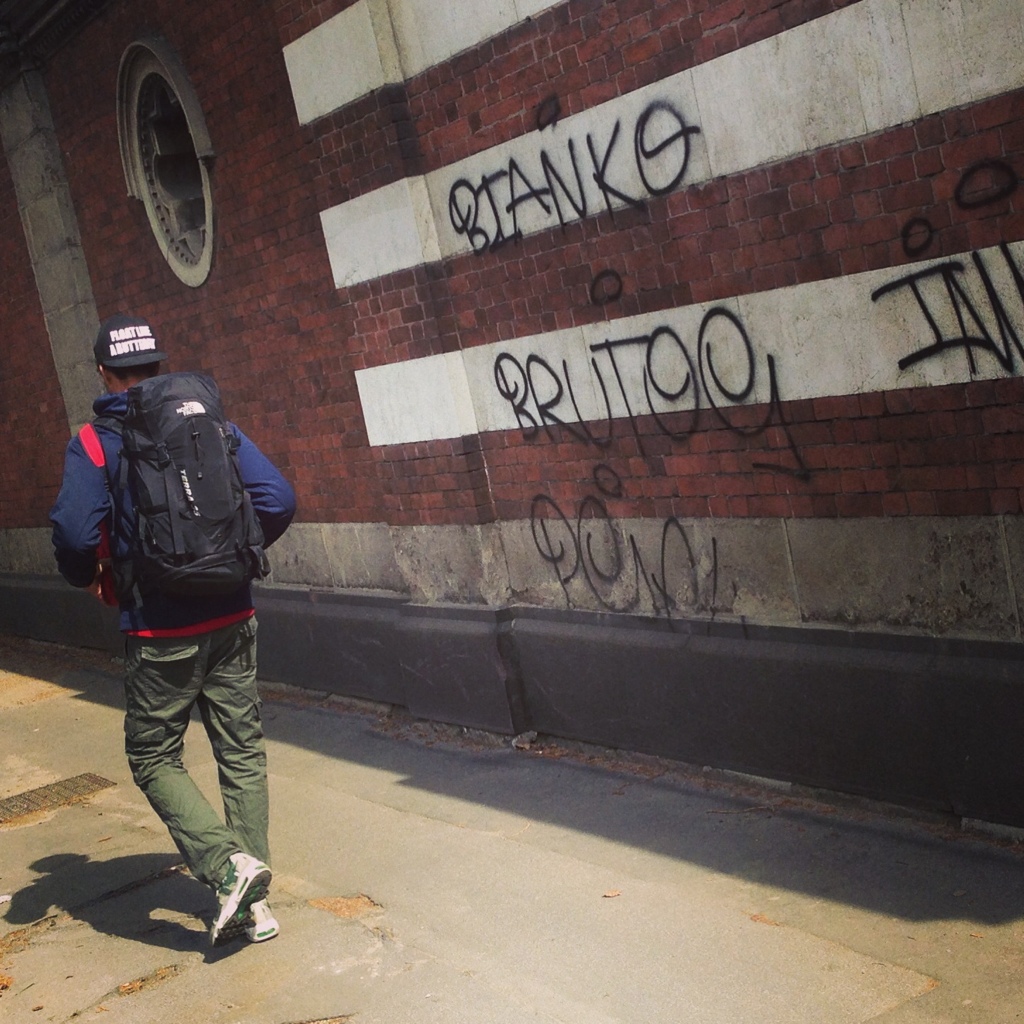 When we decided to travel, we didn't have a clue what we were doing. Honestly, I was so afraid to make my dream of traveling the world a reality, I tried to convince Jarrell to just go on an RV trip around the states. My self doubt was the first of many obstacles I faced throughout this journey. I was afraid. Afraid to leave my comfort zone, while understanding that if I did not abandon my normalcy and travel long term, there would always be a seed within me that could never blossom.
When we told our friends and family we were going to sell everything to travel, the reaction ranged from confusion to all out panic. No one thought it was a great idea to buy one way tickets abroad without a plan and with little money. We couldn't blame them. It was a unique case of blind faith. I found this website and sent out some emails, hoping to land a volunteer teaching position in South America. I heard back from a children's center in Peru that was interested in interviewing us with the hopes of me teaching students, while Jarrell painted murals. It seemed perfect. So, as our lease approached its end, the only plan we had was this upcoming, elusive "interview" that was going to make everything fall into place.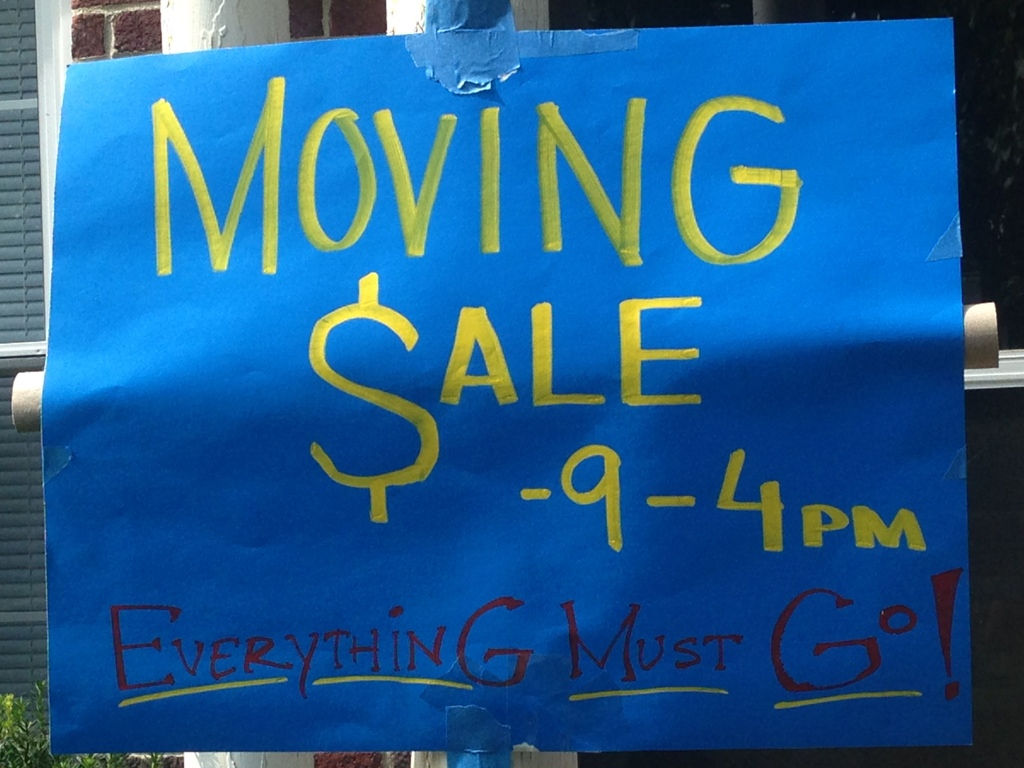 I found plane tickets to Panama for $120, so we sold everything and headed to Central America on October 1, 2013. My paternal family has roots in the San Blas Islands of Panama, plus it was close to South America. It seemed like the right move. We boarded our one-way flights, still awaiting our interview. The feeling in my heart as we sat on the plane heading to Panama was indescribable. My heart fluttered with anxiety and excitement as we stumbled through our first customs form and received our first passport stamp. Neither of us spoke the language, but we were both excited beyond belief.
We made it to our hostel, which was a mansion that used to be a whore house, split into private and shared rooms. The owner spoke English and was actually from our hometown of Columbus, Ohio, plus there was a pool and an outdoor bar. Everything seemed to be going great, until we heard the owner yelling at someone that had come into the hostel in the middle of the night. We couldn't understand what they were saying, but as we watched the reaction of the owner, from the door to our shared dorm room, we knew we were being robbed. Jarrell whispered, softly instructing me to grab everything. I stuffed our backpacks as fast as I could, while Jarrell continued to watch the interaction from our frosted glass door. As the intruder ordered the owner upstairs, Jarrell waived to me and we ran out of our dorm room and straight through the front door. We ran for what seemed like forever, without looking back, until we saw a taxi and flagged it down, continuously screaming, "PROBLEMA! HILTON! POR FAVOR!" until we were taken to a hotel. Needless to say we didn't sleep at all that night, our comfort zone was nowhere to be found.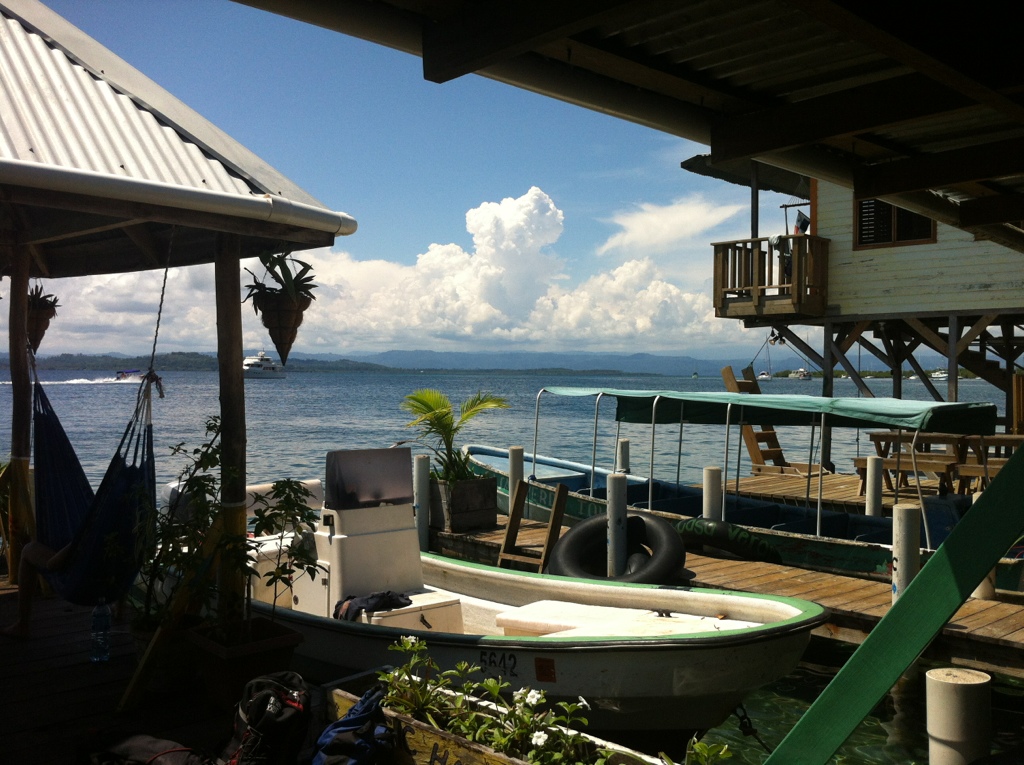 Our first gig was a month long stay at a hostel on an island in Bocas Del Toro, Panama. Jarrell was going to redesign every guest room, with murals and canvas paintings, in exchange for a free room. We arrived at the hostel, which had a beautiful view of the Caribbean Sea, after a freezing cold 10-hour bus ride followed by a 30-minute boat ride. We were taken to our room, which was small and dingy with two sets of bunk beds. Within the first few days Jarrell painted a beautiful flower on a kitchen table. We spent our afternoons exploring the island and evenings watching the sunset from the rooftop. We didn't even care that we had more mosquito bites than ever before. Unlike the ones back home, these bites were always in a line and were more itchy than anything I had ever experienced. After five nights, we were awakened by a loud noise at the hostel bar, where we found a group of angry guests emptying their backpacks onto tables. When we asked what happened, they told us the hostel had bedbugs and began to show us their arms. That's the day we learned that bedbugs always bite in a line formation. We immediately repacked our backpacks and walked to the fanciest hotel on the island, desperately searching for a taste of our comfort zone.
Within a few days, we finally had our long awaited interview. Luckily, we got the position! Unluckily, they wanted us to start in 6 months. That meant we had a lot of time to wait and would be forced to make a commitment far in advance. We decided to pass on the opportunity we thought we wanted so much. A week later I found a flight glitch for dirt cheap tickets to Italy from NYC, leaving in six months. We wouldn't have been able to seize that opportunity if we were locked into volunteering in Peru. Our spirits were lifted and we were gaining confidence. We never even planned to go to Europe and now we had flights to Italy that were cheaper than those to South America. Our faith was restored.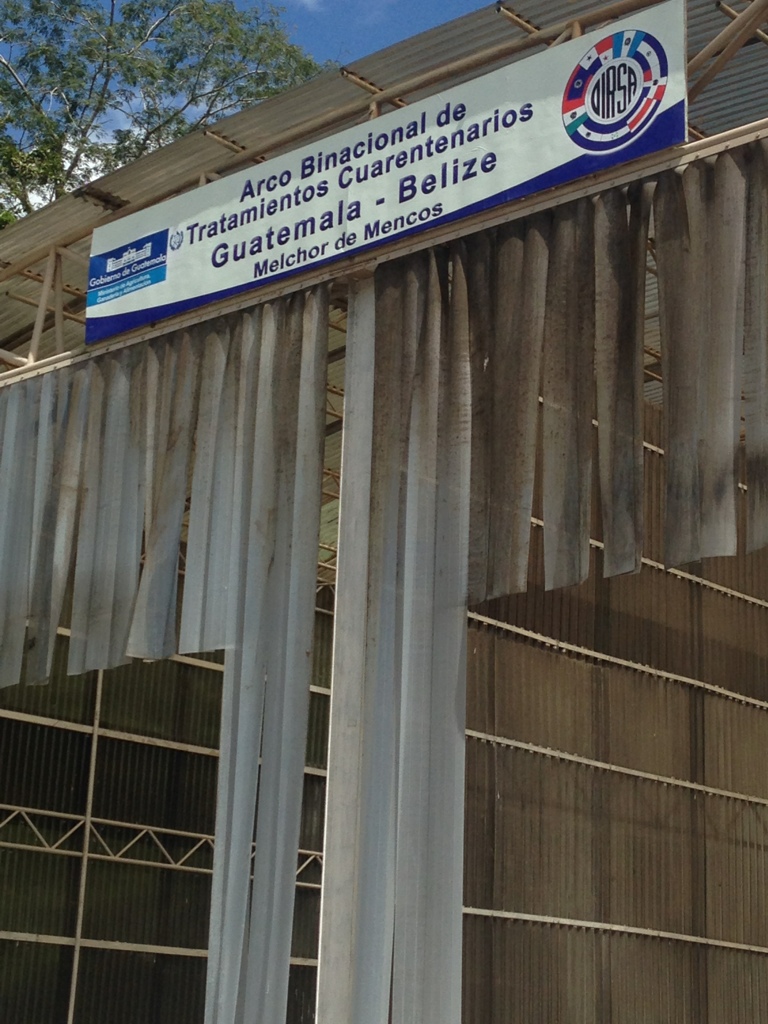 After we left Panama, we headed to Costa Rica, and then Nicaragua. We rented a cute studio apartment in Granada, with wifi but no hot water. Actually, I can count the times we had a hot shower during our six months in Central America on one hand. We decided to fly to NYC from Cancun, challenging ourselves to get through four countries as we were running out of money. We bussed through Honduras, El Salvador and Guatemala without problem. We stayed two nights in Santa Elena, Guatemala before heading to Belize. An hour into our 6-hour bus ride the driver pulled to the side of the road and cut the engine off. Confused, all of the passengers began to ask what was going on. I was watching shirtless men carrying machetes walk passed my bus window when we learned that we were caught in a barricade. Jarrell hid all of our money in his sock and I was scared, really scared, for the first time. Luckily, there was a Guatemalan couple riding with us that spoke English. They assured us that we weren't in any danger. The local residents were merely demanding new roads by blocking access to the Belize border. We were caught in a mile long barricade for 8-hours before a government official came and agreed to their demands, effectively ending the barricade.
I could go on and on with short anecdotes like these that detail the sacrifices we've made and the experiences we've endured because of our decision. Its definitely not all beaches and beautiful sunsets, but we have been able to see some of the most beautiful beaches and sunsets in the world. There is always an exchange; a sacrifice. Whether it's your time, your youth, your creativity, your comfort zone, or all of the above; you will sacrifice. We try to make sure our sacrifices and discomfort are calculated so that they are pushing us in the direction we want to go.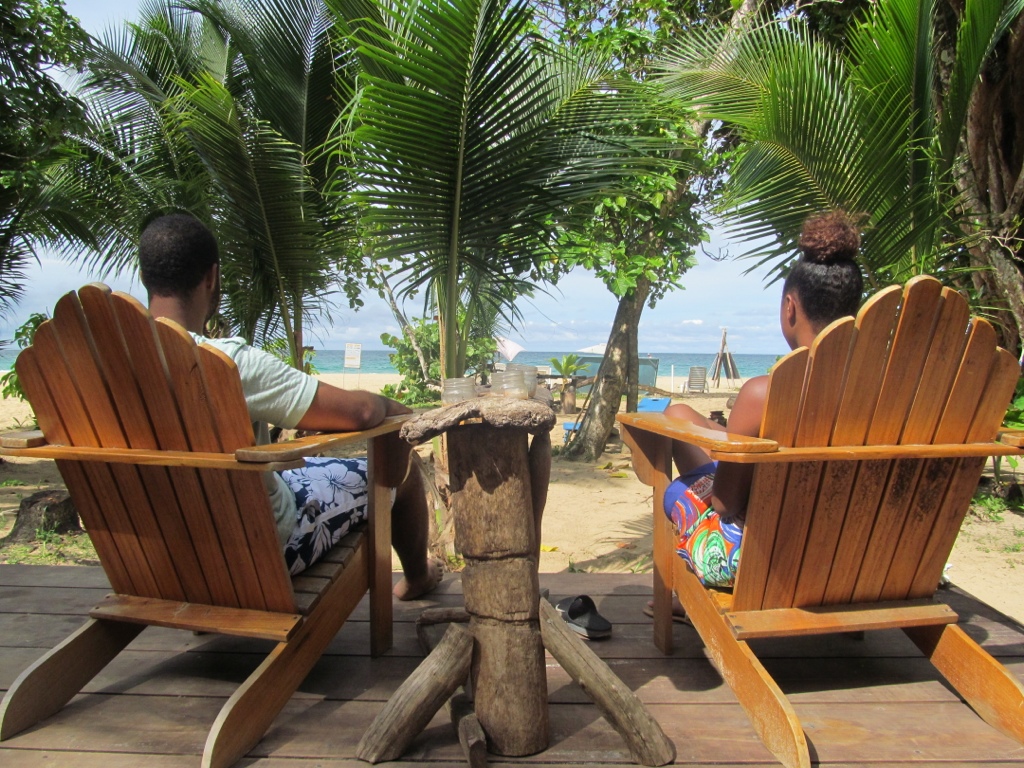 What kind of foundation could you build if that was your main priority? Jarrell is my only sense of normalcy and as long as I am with him, I am at home. I have learned to trust and believe in him as much as I do myself. We're best friends that spend everyday together, pushing ourselves out of our comfort zones so that we can grow into the parents we hope to be. If you were fired from your job today, would you know how to make a living on your own? We decided that we don't want to live with that fear, so we taught ourselves how to build platforms, products and services that allow us to be self sufficient. We are learning how resilient and valuable our unique talents are. No longer spending our days performing daily tasks that anyone can do, we are now living a life that only Jarrell and Amirah can live. What are you willing to sacrifice for the lifestyle you want?
Could you separate from your family and miss every holiday and celebration? We have a nephew that we've only seen through pictures and a 2-year old niece that we've spent nearly no time with. Our fathers just celebrated their 60th birthdays with huge parties that we had to miss. I've learned that all Internet is not created equal, as I was forced to go weeks without hearing my mother's voice.Two of our sisters were married in the last month, while we were away in Greece. I haven't hugged my best friend of seventeen years for two summers. Missing holidays and celebrations sucks, but it's to be expected. What you may not consider is how strange daily life can be when you are constantly moving.
We haven't stayed anywhere longer than three months. We've grocery shopped in seven different languages, used nine currencies and lived in five different time zones. I've done yard work, and I hate yard work. My hair has only been straightened twice in two years. We've walked more than I thought possible and taken long bus rides and speedboats in high tides. I've washed my clothes by hand. I no longer have an outfit ready for every occasion, instead I only have what I can carry in my 20-pound backpack.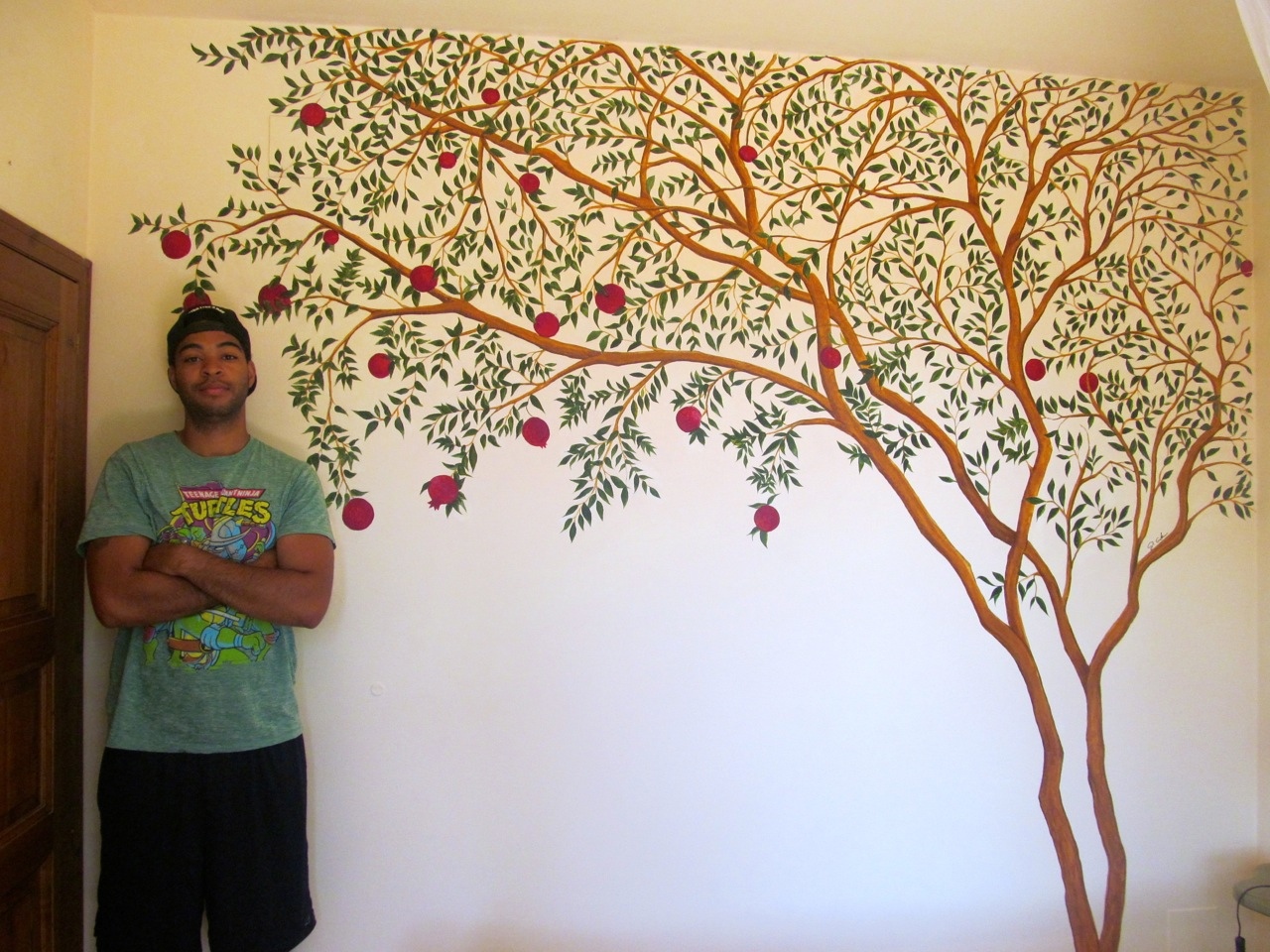 These things are necessary for us to become who we want to be. I'm a wanderer. Jarrell is an artist. We want to be world travelers and self sufficient. So we regularly sacrifice our comfort zone to create the lifestyle we want. It's not solely about the destination, it's the journey. It's deciding you want to do something and going for it. Surrending your comfort zone for the unknown is scary and, obviously, extremely uncomfortable. But once you take a leap of faith, everything you encounter becomes a part of you. Its all a part of my journey and I love every second of it.
Two newlywed kids from Ohio, with little entrepreneurial experience, will fund themselves on an adventure around the world for two years? Unlikely at best. Yet, we consistently pull out our world map and decide where we're going next. Then we plan and execute a strategy to make it happen. I didn't see anyone doing what I wanted to do, so I became that person. I couldn't find the book to teach me how to travel cheaply, so I wrote it.
Could you handle the reaction to sharing your story? People read about our indefinite honeymoon and doubt us or judge us because of where we haven't been [yet]. I didn't even want to share our story because it is so close to my heart, which is why you won't see our faces plastered all over our social media accounts. But, I had to share, because it's much bigger than us. It's showing what can happen if you follow that dream that you think is too big or too grand. It's helping someone who is now in the position I was in two years ago, searching for an example or a guide to travel indefinitely. It's proving that if you run out of money, or don't reach the success you desire, you will not turn to dust. You're strong, you're resilient, you're capable, you're special.
So, if you'd like to read some horror stories about traveling around this beautiful world, you'll have to read the newspaper. But if you want to read about two young kids that decided to change their lives and create the lifestyle they want, then I've got some pretty cool stories.
Until next time, Loves.
xoxo