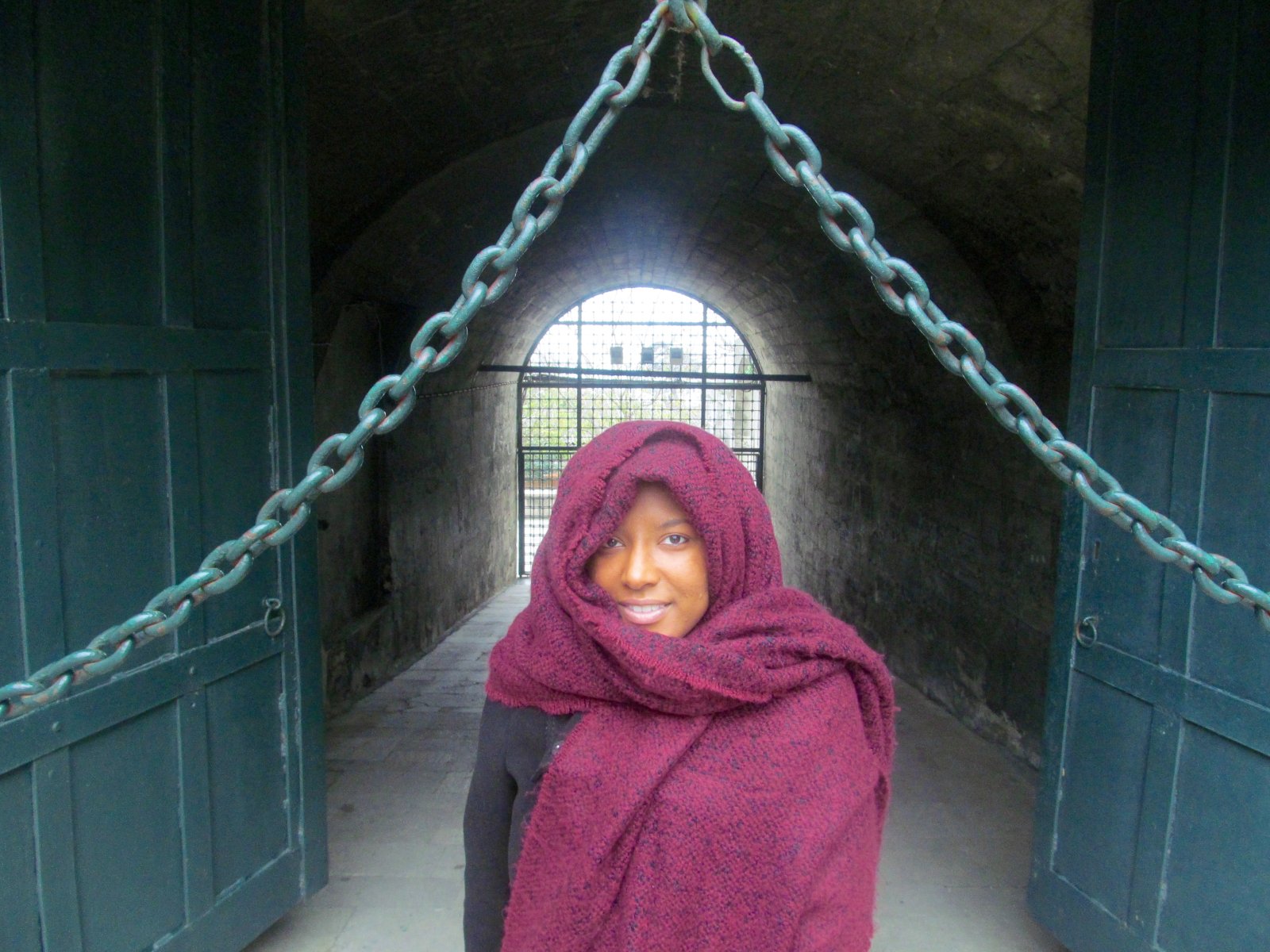 Asia was "it" for me. Every time one of my Instagram friends goes to Asia, I'm always thinking how much I want to visit while scrolling through the breathtaking pictures.
I'll always remember the guy we met from Amsterdam that so vividly described Vietnam and other parts of South East Asia, or the young woman in England who had just spent a year in India, and was now a walking advertisement for tourism.
The beauty, the culture, the food. There has honestly been a desire in my heart to visit Asia since we left the states.
As we've traveled, our online businesses have grown, giving us more freedom and flexibility in our lifestyle. When we first came to Europe in April 2014, we were freelancing, helpxing, and Cool Young History was an even smaller spec in the blogosphere.
With our newfound freedom, we found ourselves wanting to re-do places we'd previously visited, as opposed to continuing to move onward east to Asia, as previously planned, on our honeymoon around the world. So, a month ago, when Jarrell asked where I wanted to spend Christmas, I looked at him for a second before blurting, "Paris", in complete unison with him.
Snow covered Parisian streets just seemed like a romantic Christmas setting that I wanted to experience. We were so excited! We went out to eat Neapolitan pizza at Eataly to celebrate, and I started buying an entire winter wardrobe for our Paris adventure. I spent hours researching Paris Disneyland tickets and browsing accommodation websites. Eventually I found the perfect apartment – it met both of our requirements – a nice kitchen and a waterfall shower (men love their showers).
After reaching out to the owner and asking a few questions I was sure that this was going to be our Paris apartment. I was stoked, Rell was excited, we were going to Paris! Our flights from Istanbul were booked and I was all set to complete the apartment booking for our month-long stay, on a random Friday morning, when my debit card wouldn't work.
I started freaking out because I'm an anxious nutcase when I'm booking travel plans and even called the booking agency to try to fix the problem. I tried to use every debit card we have before locking myself out of the system. Turns out there was an error on my account, and after 24-hours I would be able to log back in and complete the transaction. I was devastated. Sure that someone was going to book my apartment in that short window.
Then the alerts started coming on social media. I said to Jarrell, "something's happening in Paris", before grabbing my MacBook to research the tweets and learn about the deadly terrorist attacks on November 13.
I have never felt such disbelief and horror in my life. Although we were over 1,600 miles away in Istanbul, I was terrified. I had spent the past two weeks daydreaming about eating at cafes and going to concerts and dancehalls, only to learn that so many people were massacred for doing just that.
In the days to come we reconsidered our decision to spend Christmas in Paris, but not out of fear. We traveled to Paris for the first time to celebrate Valentine's Day earlier this year, exactly one month after the Paris Charlie Hebdo attacks. The city was full of military personnel in camouflage uniforms carrying AK-47s, and without ever previously visiting, I knew it was not what Paris usually looked or felt like.
Over the past month I've explained to many people why I delayed my trip to Paris, and I think I've nailed down my feelings pretty well through the repetition. To visit a city following such an awful attack is like asking to spend the night at a friend's immediately after they've lost a loved one. It's just not fair. You need to allow people, and even cities, to mourn, and heal.
We thought of going to Spain for a warmer winter, knowing that a cold Christmas not spent in Paris just wouldn't feel right. Our excitement was gone. We were both so uninterested in where to go next that we decided to play a series of our favorite card game to decide where we would go next.
Jarrell's choice was to head to Spain, my vote was to go to India and continue throughout Asia. Whoever won got to make the decision. Jarrell won and we were officially going to have a Spanish Christmas for the second year in a row (last year we were in Mallorca).
But, as my sister says, "Jarrell learned early, 'happy wife, happy life'". As always, he decided to spoil me and book tickets to India instead of his top choice. So after all of that, we ended up sticking to the original plan – heading to Asia from Turkey. It's funny how life will force you out of your comfort zone like that. After 18-months in Europe, we're pretty comfortable with the culture here. Asia will be an entirely different journey, but I'm gaining my excitement back.
Now I just have to figure out what to do with all of these winter clothes.
If you've been to India, feel free to leave your travel advice in the comments.

And if you're ready to map out your goals with me, join my free bootcamp.
xoxo