London was one of my top cities I wanted to visit. People often ask me why, and I've come to accept that there was no rationale behind the desire. I guess it sounded cool, living in LA saying that I was going to go live in London one day. This desire is one of the main reasons we have spent so much time in England. What I quickly learned is that there is so much more to see in England than London. Brighton is actually one of my favorite places in the country, and often a travel hub during our stays in the south of England. I like to say that if London is the New York or England, then Brighton is the Los Angeles. Check out some of the reasons you should visit Brighton, England below.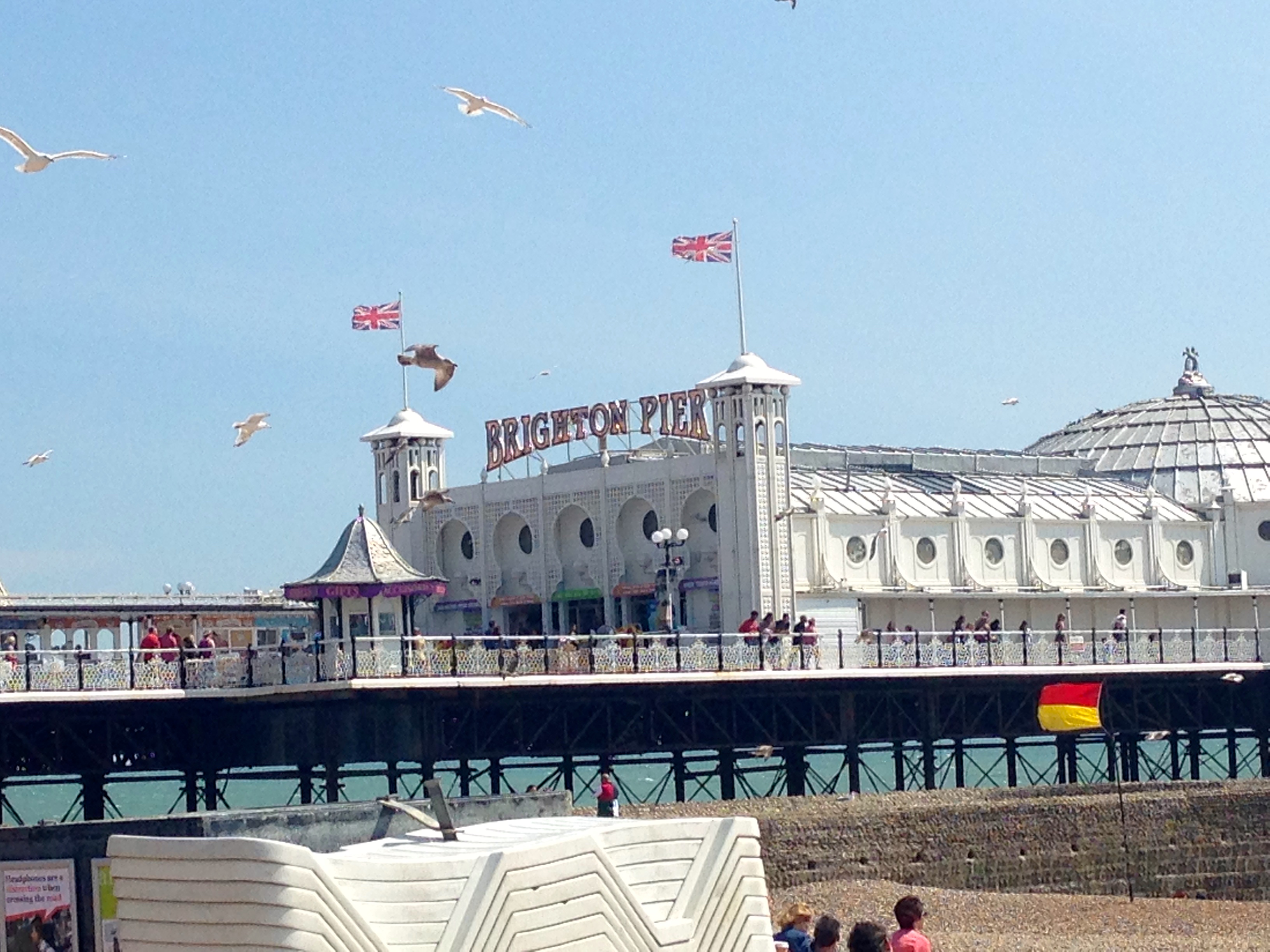 The Brighton Pier should not be over looked. With roller coasters, arcades, restaurants and beautiful views, it is definitely the main attraction in Brighton.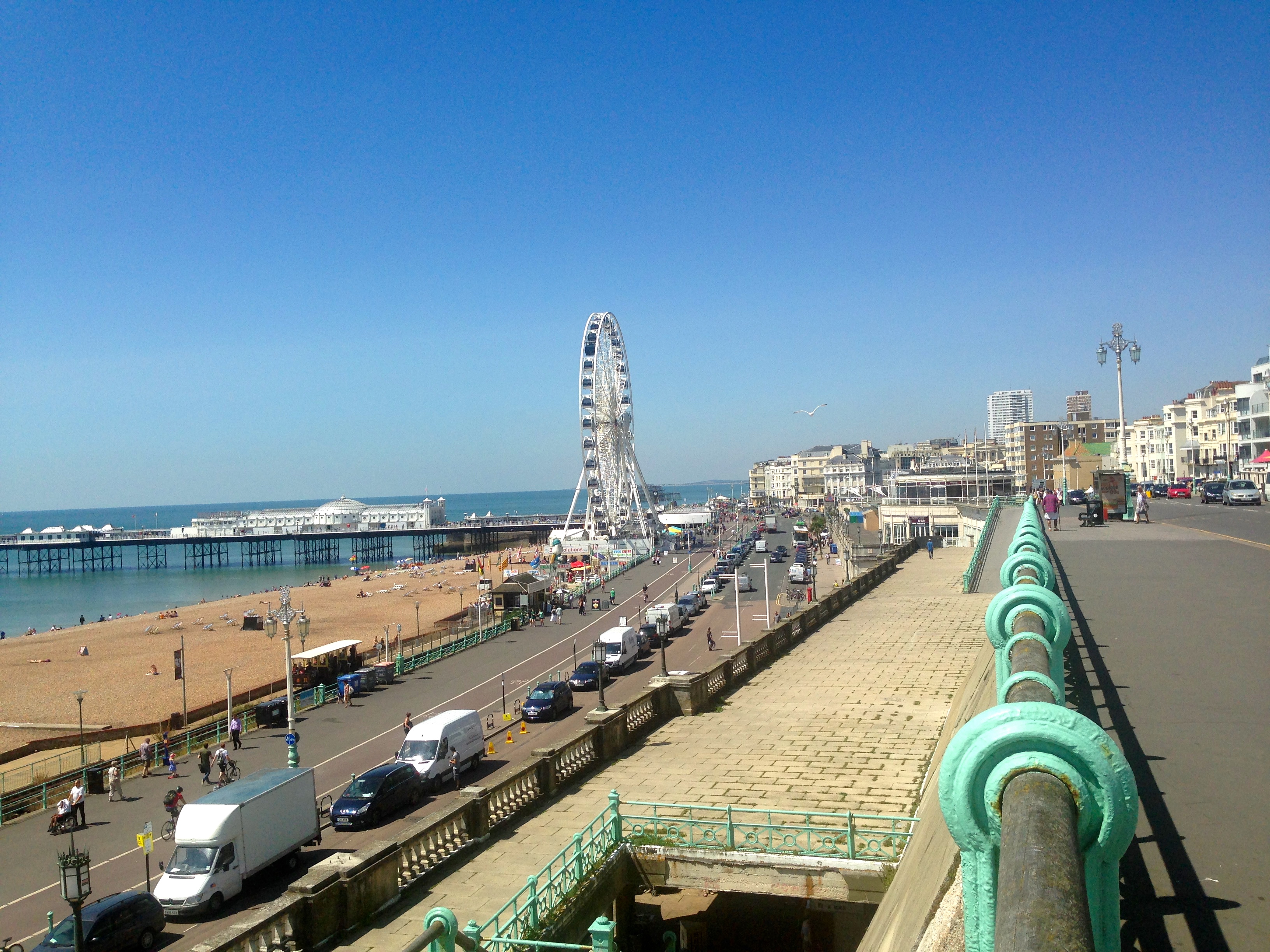 The Brighton Eye, which is located along The English Channel.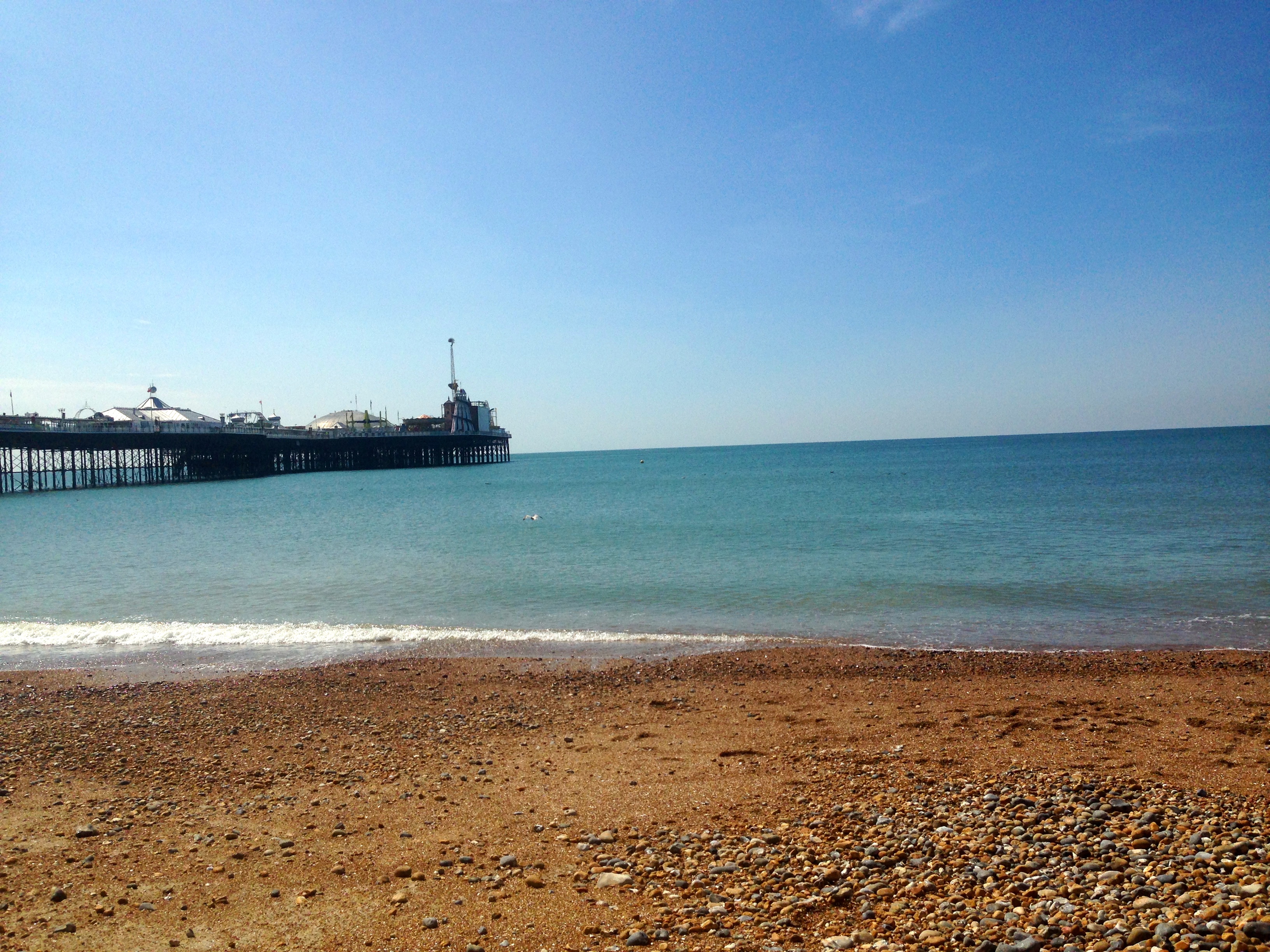 Oh yeah, The English Channel is an attraction in itself. Although the beaches in the south of England are covered in small rocks, as opposed to sand, they are still very relaxing and fun places to visit.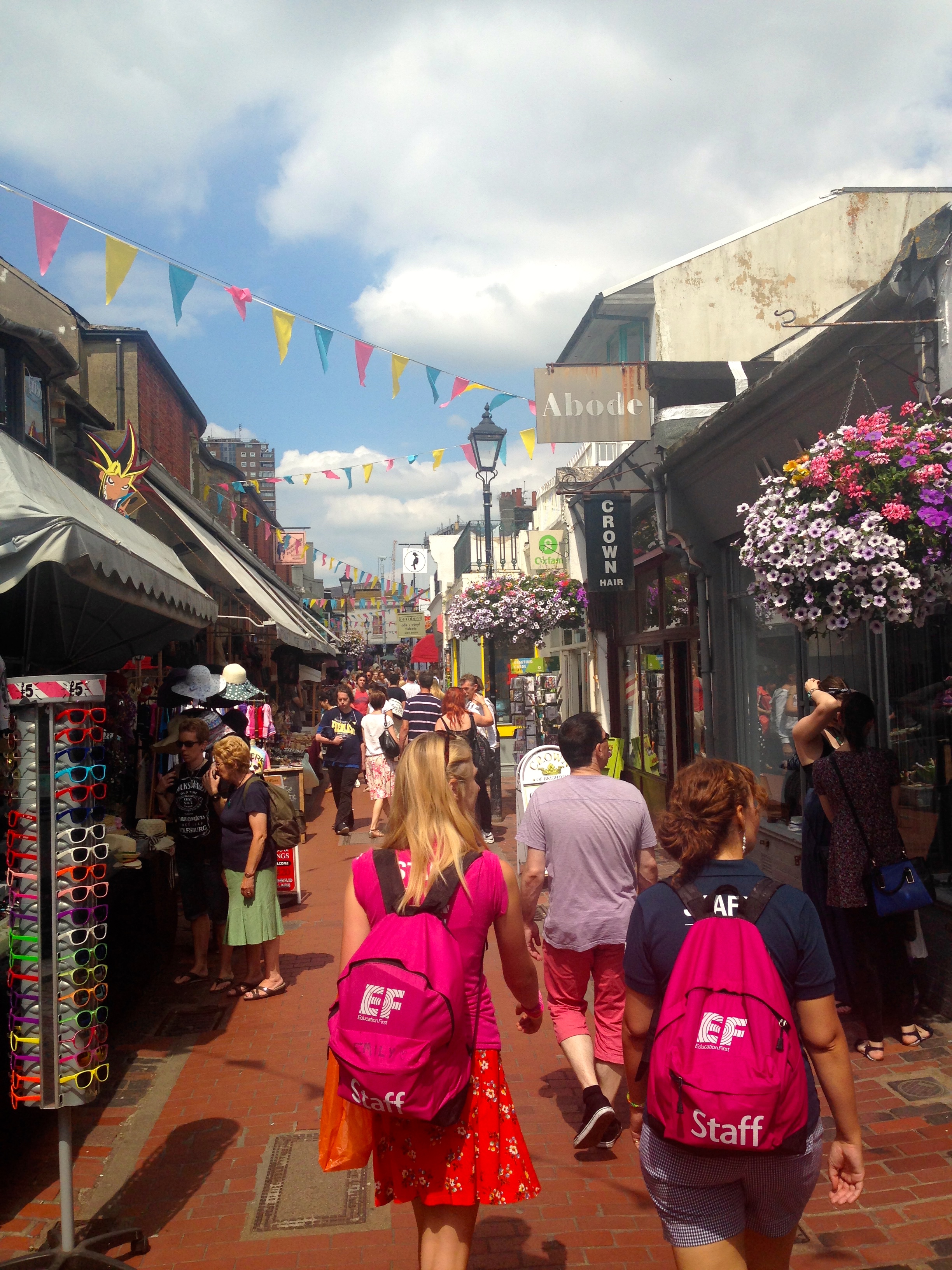 A very popular shopping area, called 'The Lanes', offers both store fronts with high end clothing as well as hipster stores with everyday sidewalk sales.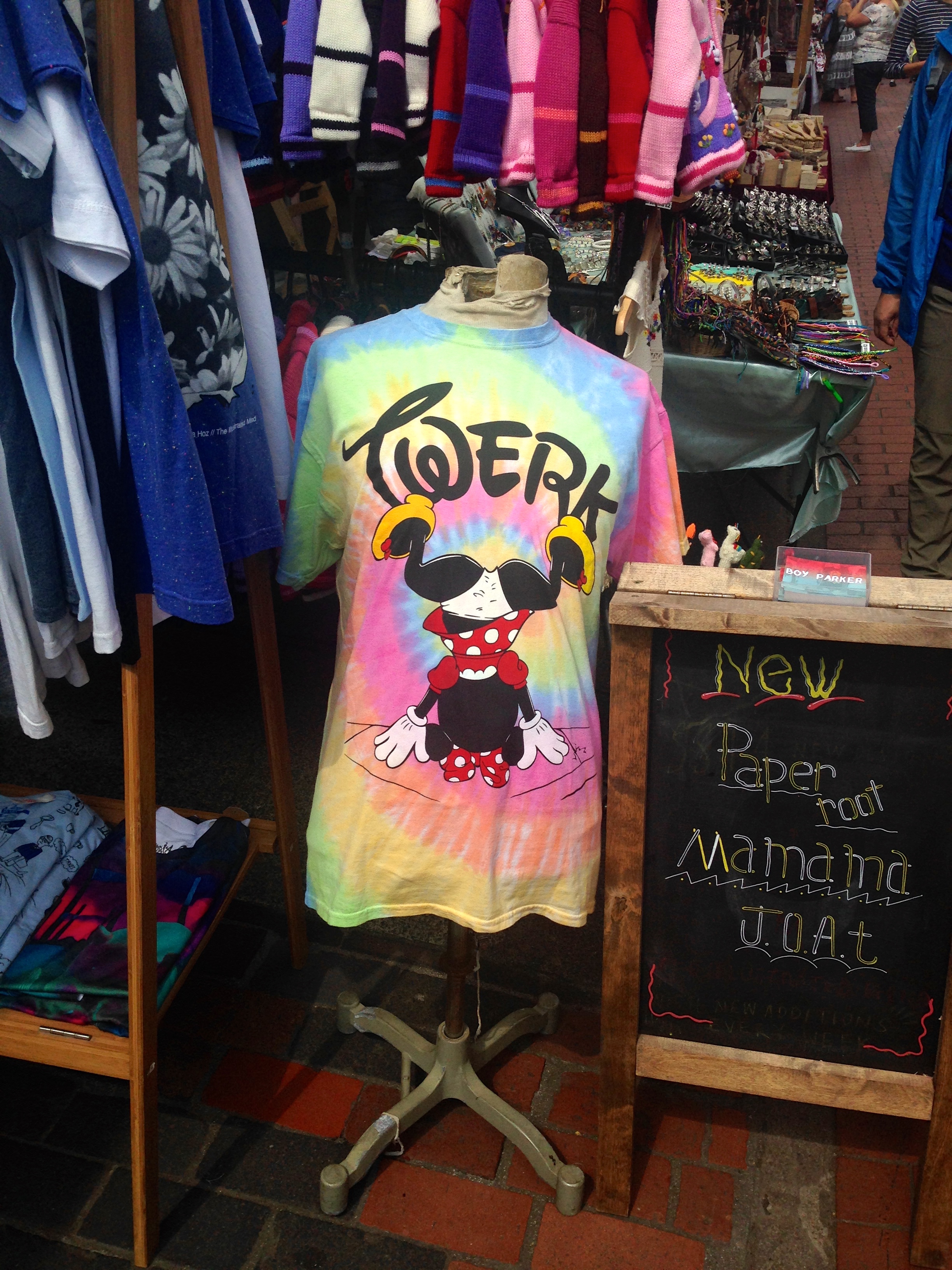 The hipster shops offer all types of cool clothes, jewelry, shoes and books.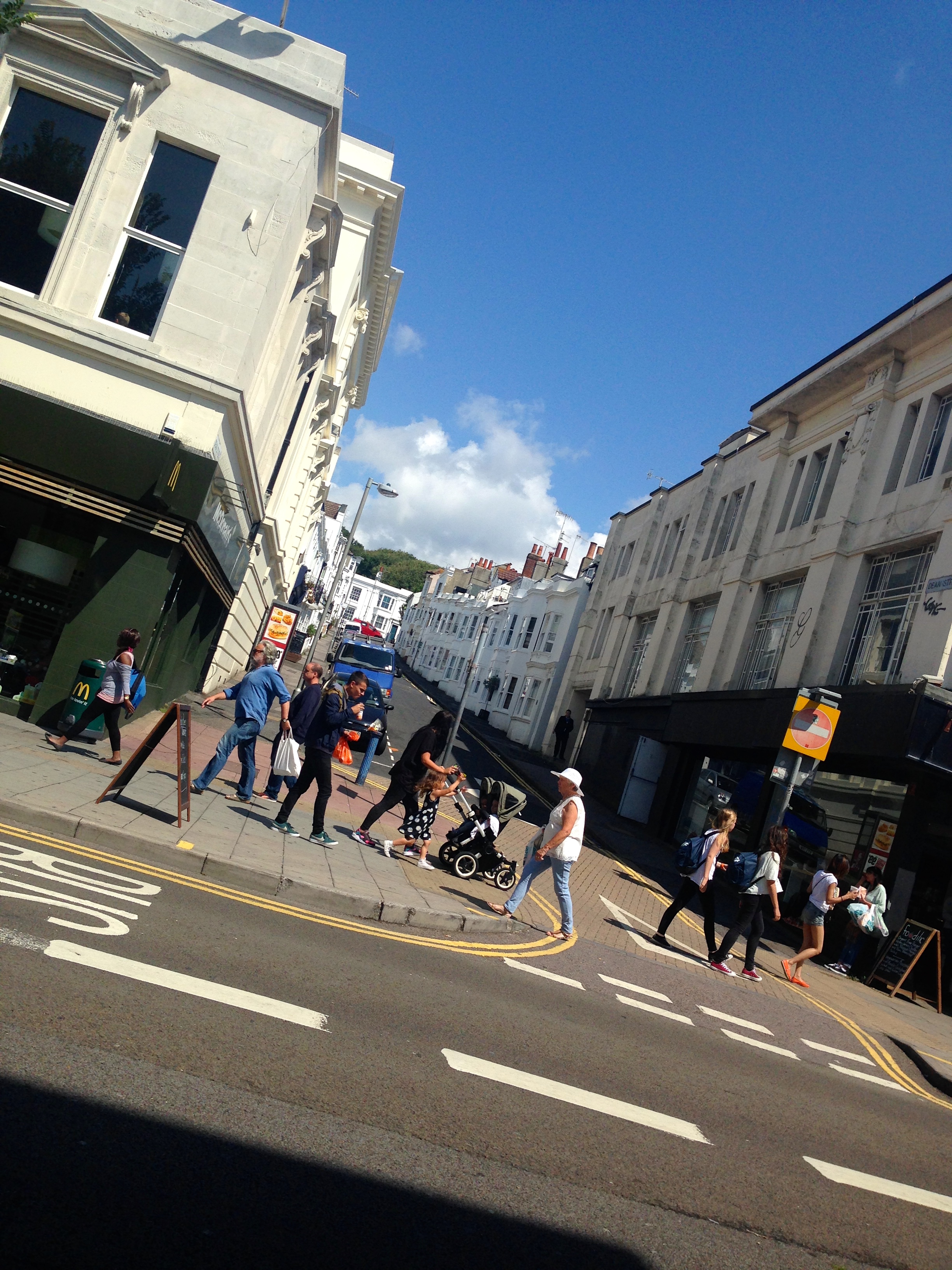 Just walking around the city is fun in itself, with the beautiful architecture and colorful people and businesses all around the city.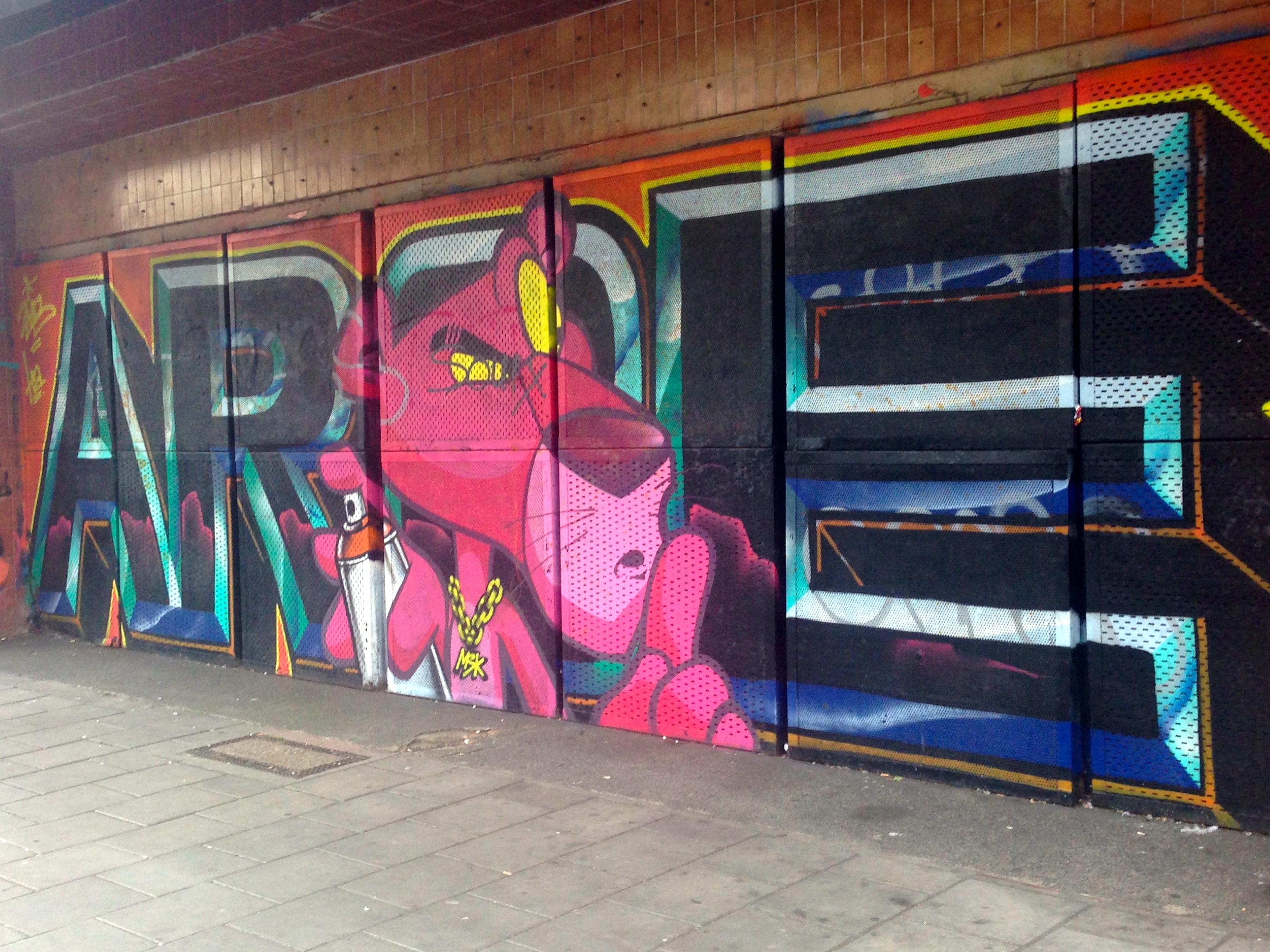 You'll find cool street art like this all over the city.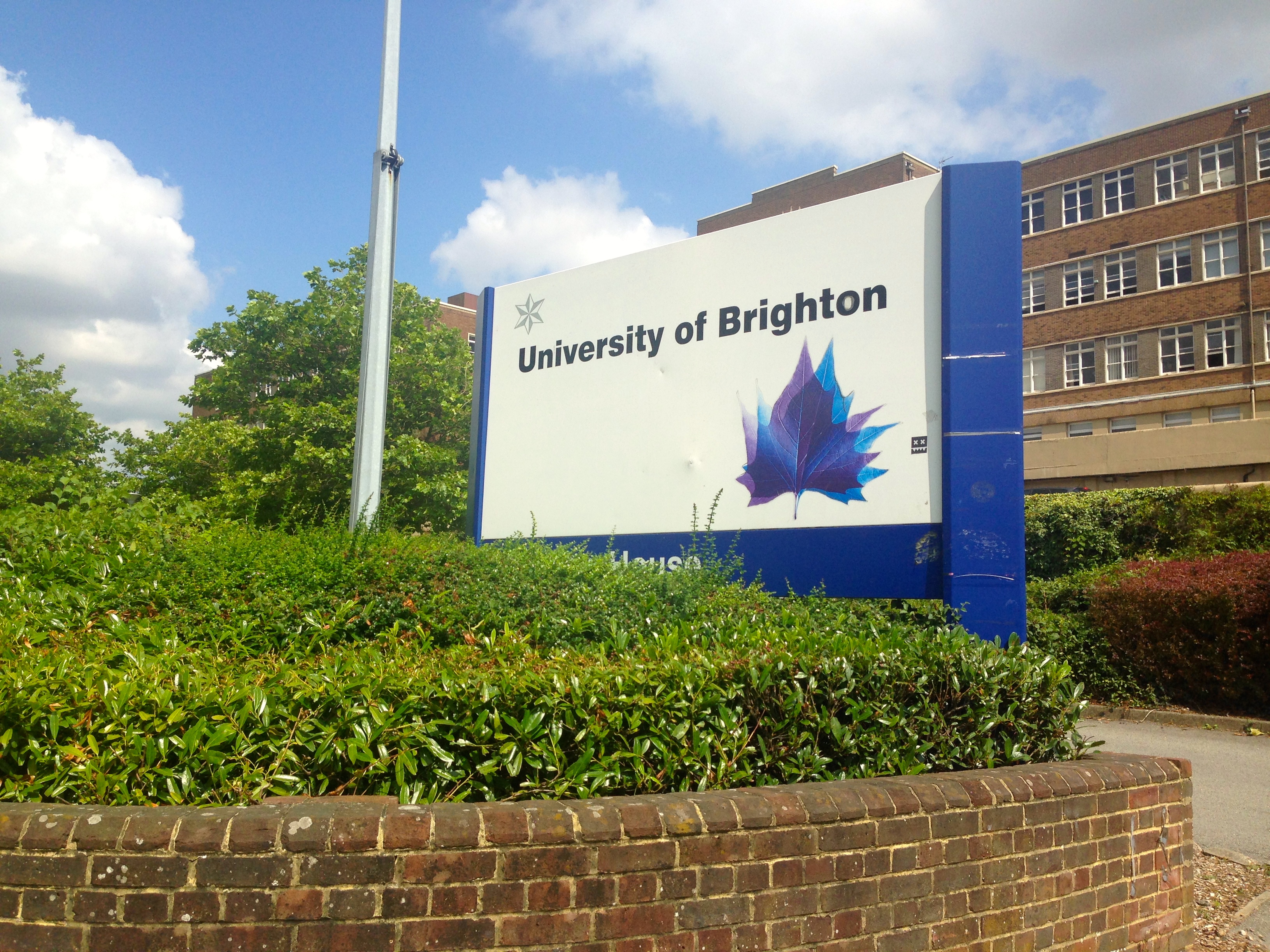 Brighton University is located very close to the pier. We took a tour of the school, which is very nice, especially the art school.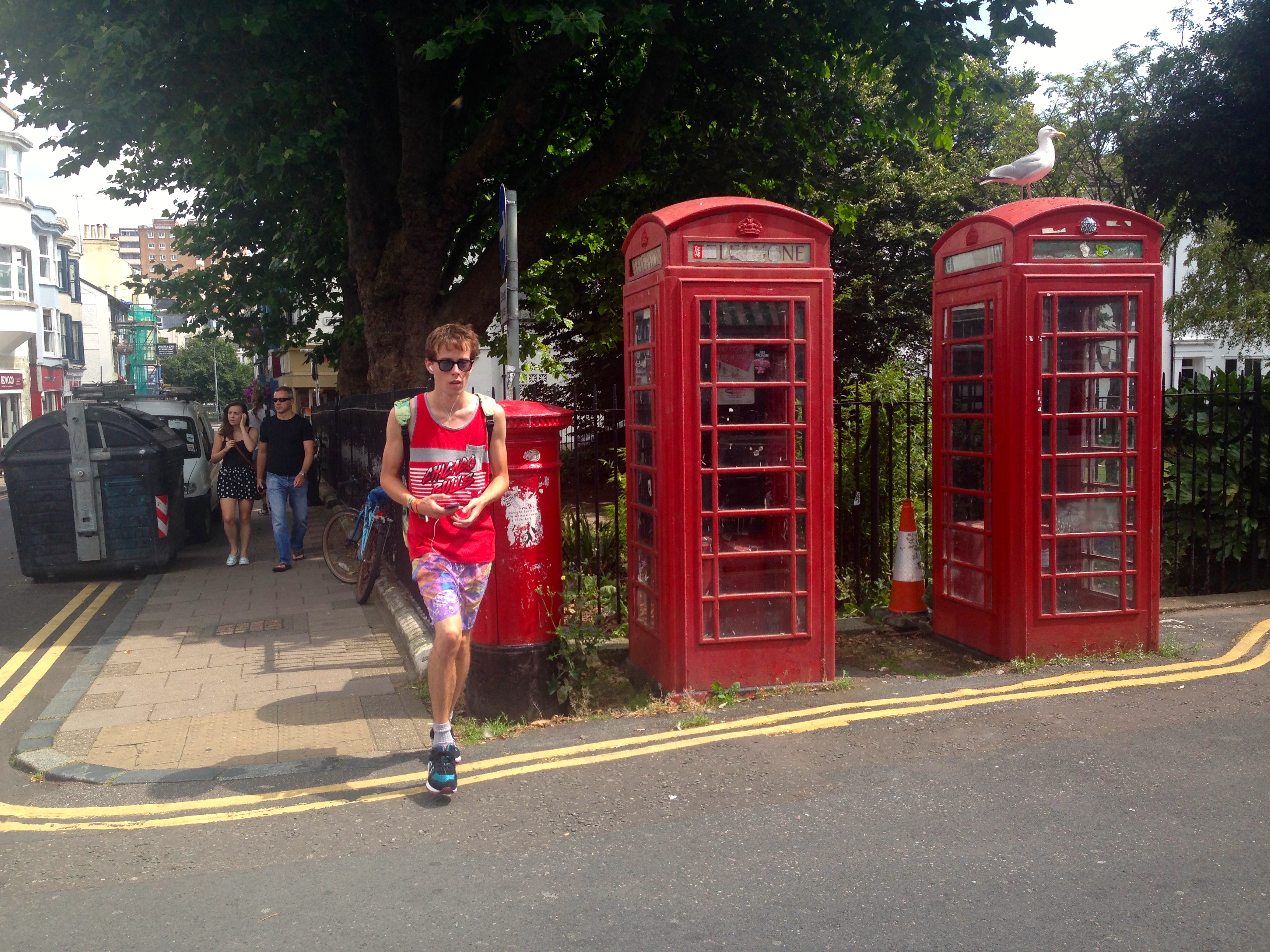 The city is filled with artists, which creates a very fun vibe filled with interesting and intriguing characters.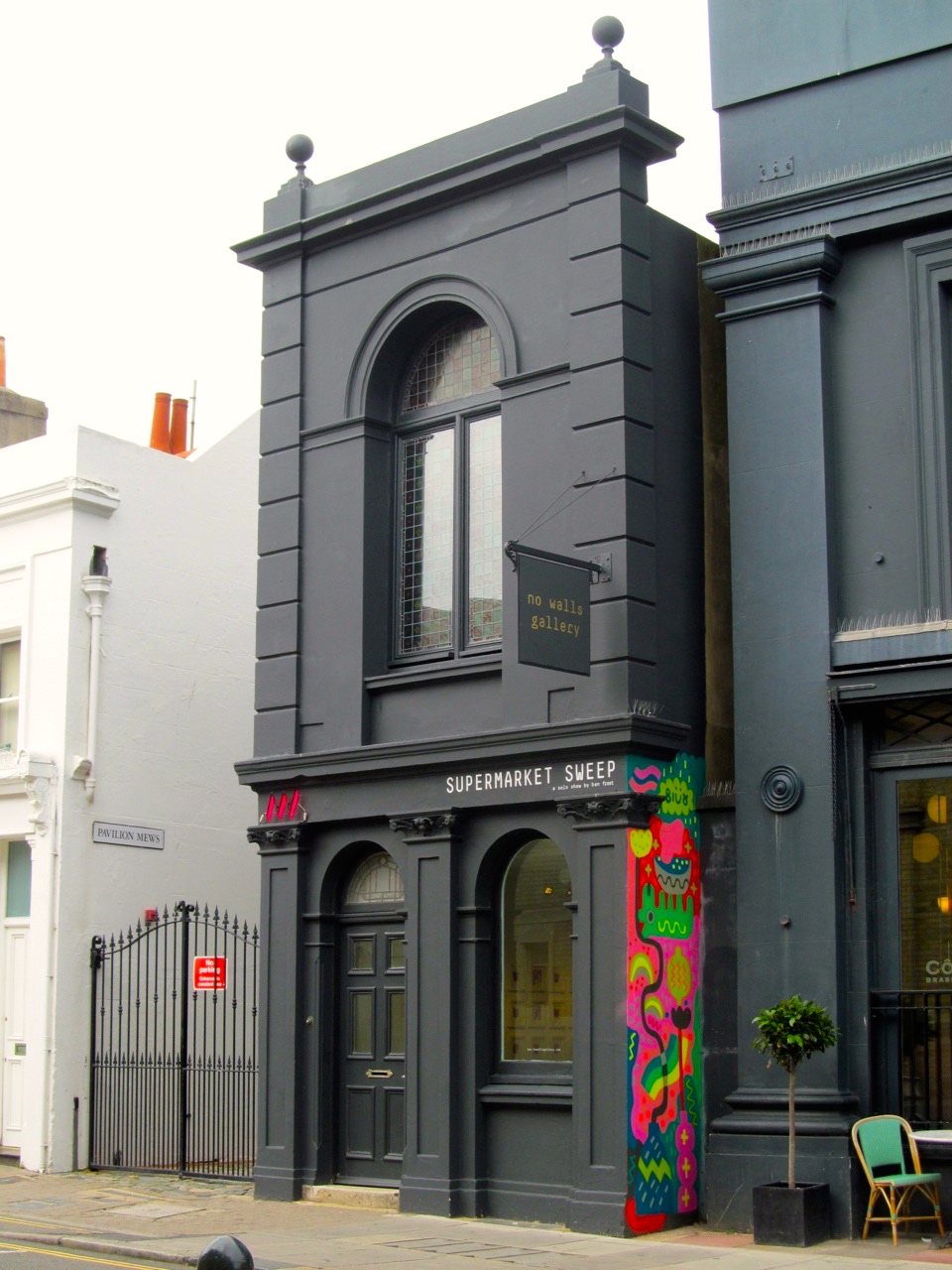 This is an art gallery we visited during one of our many stays in Brighton.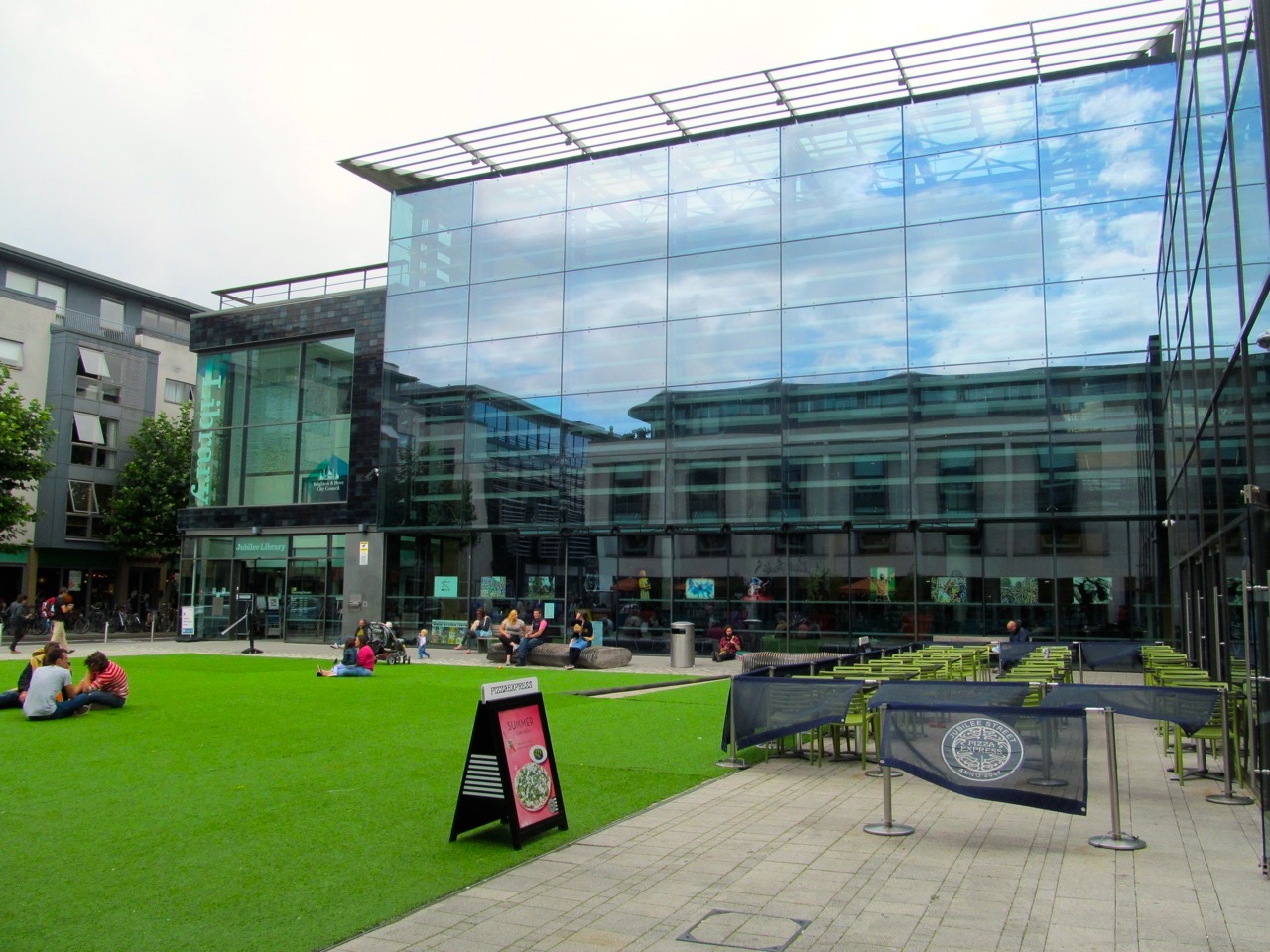 While I am aware how much of a dork this makes me, the Brighton library is seriously one of my highlights in England!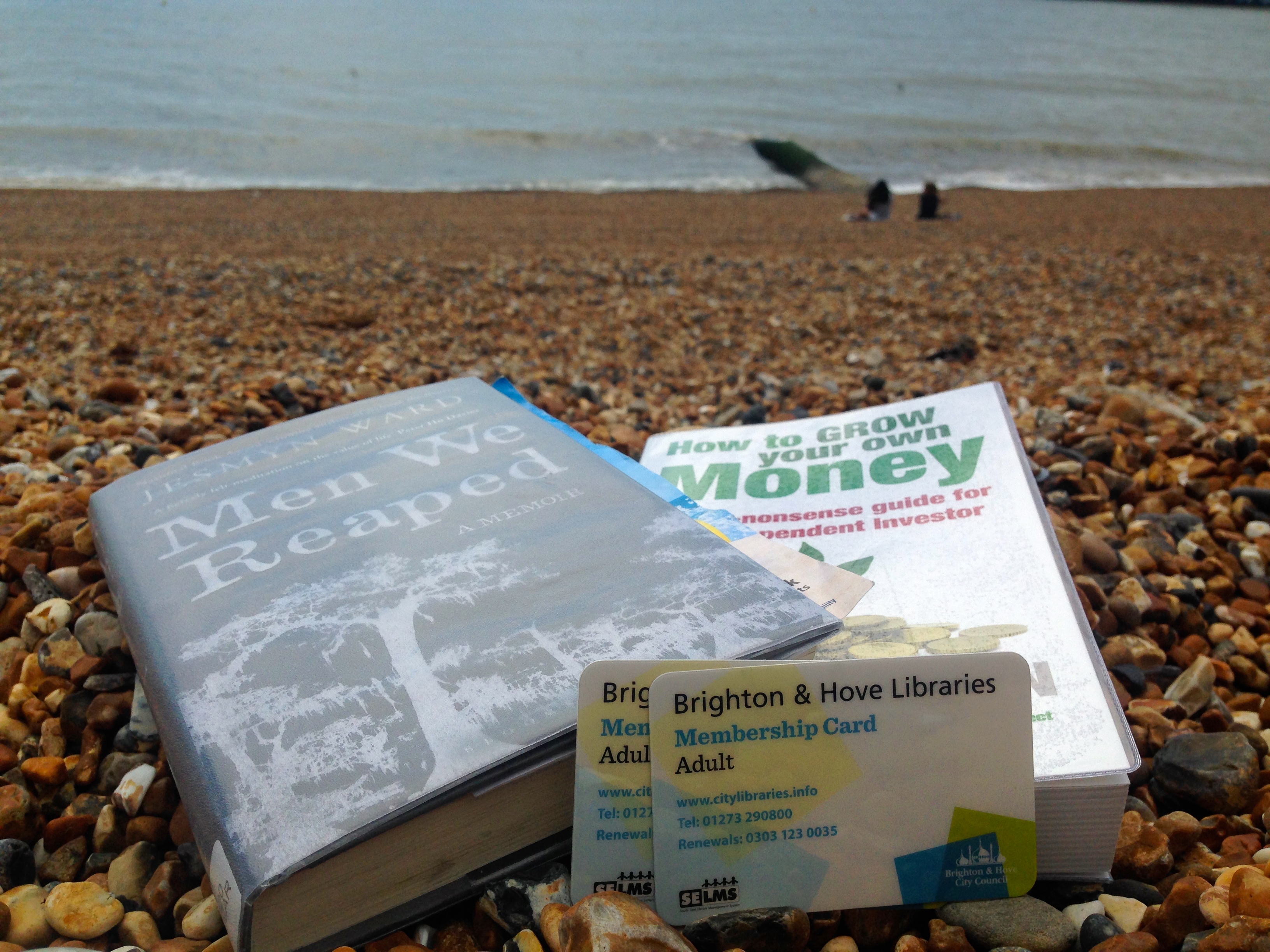 They even gave us library cards, so we always check out books when we visit.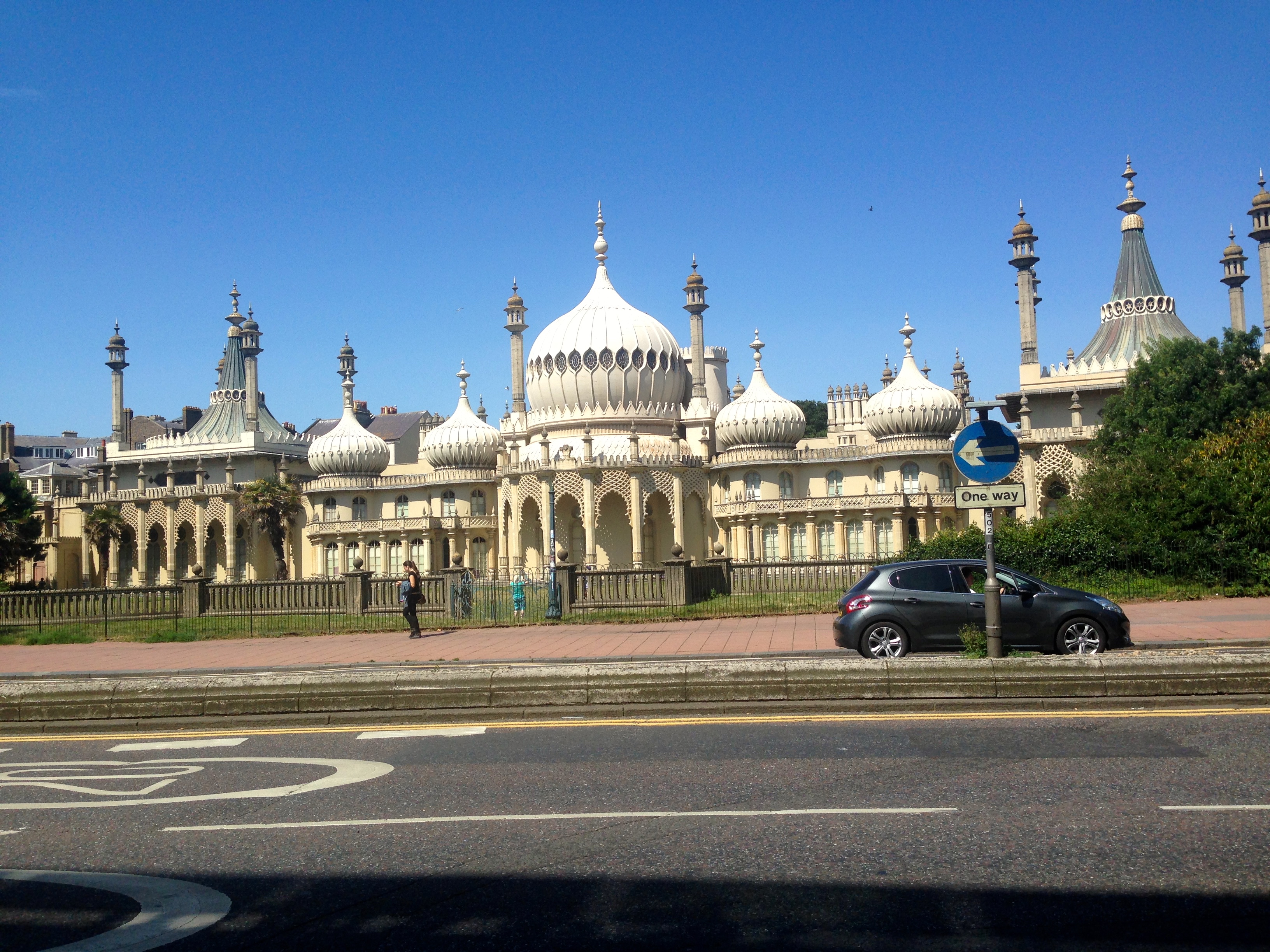 The Royal Pavilion is a former royal residence that was built in three stages beginning in 1787.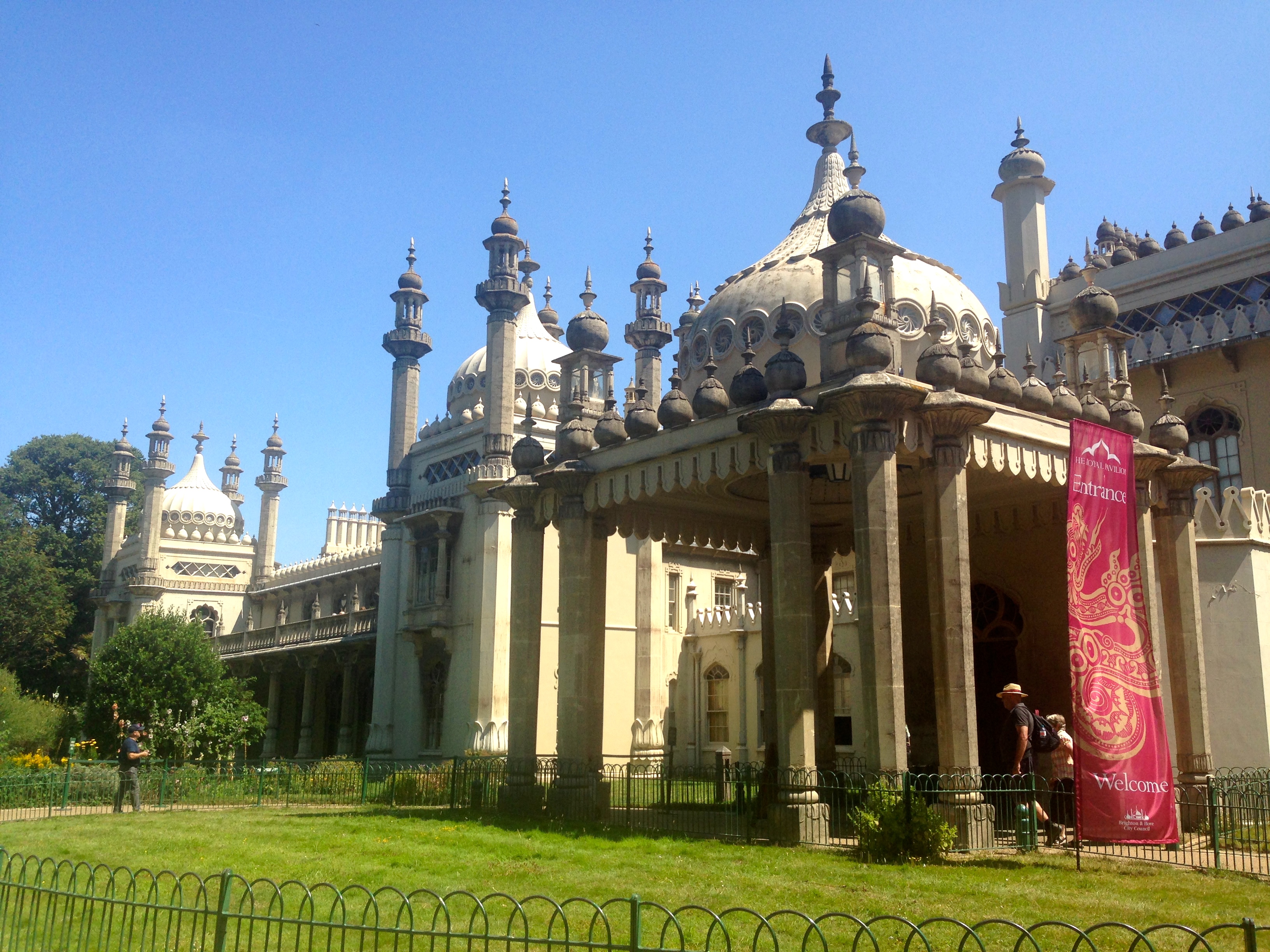 While entrance into the Pavilion does cost, you can enter the gates and have a picnic on the lawn (like many people do) for free.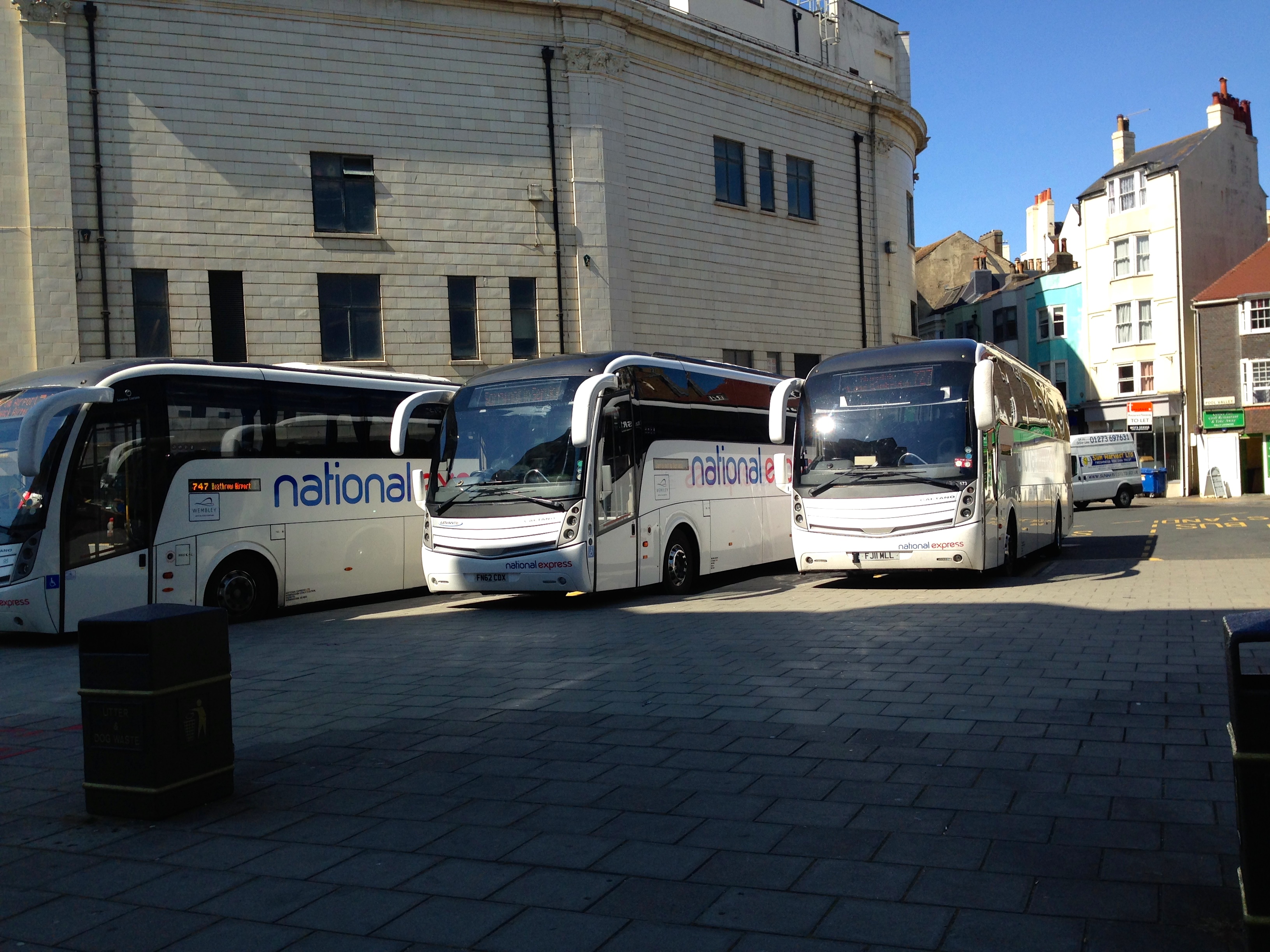 Brighton is a fun city with so much to do, see and eat. Everything is within walking distance and there are so many free activities ranging from the beach to the library. The next time you plan a trip to London, hop down to Brighton for as little as $8, using National Express bus services. Learn more about this and many other money saving travel tips in my new ebook.
xoxo