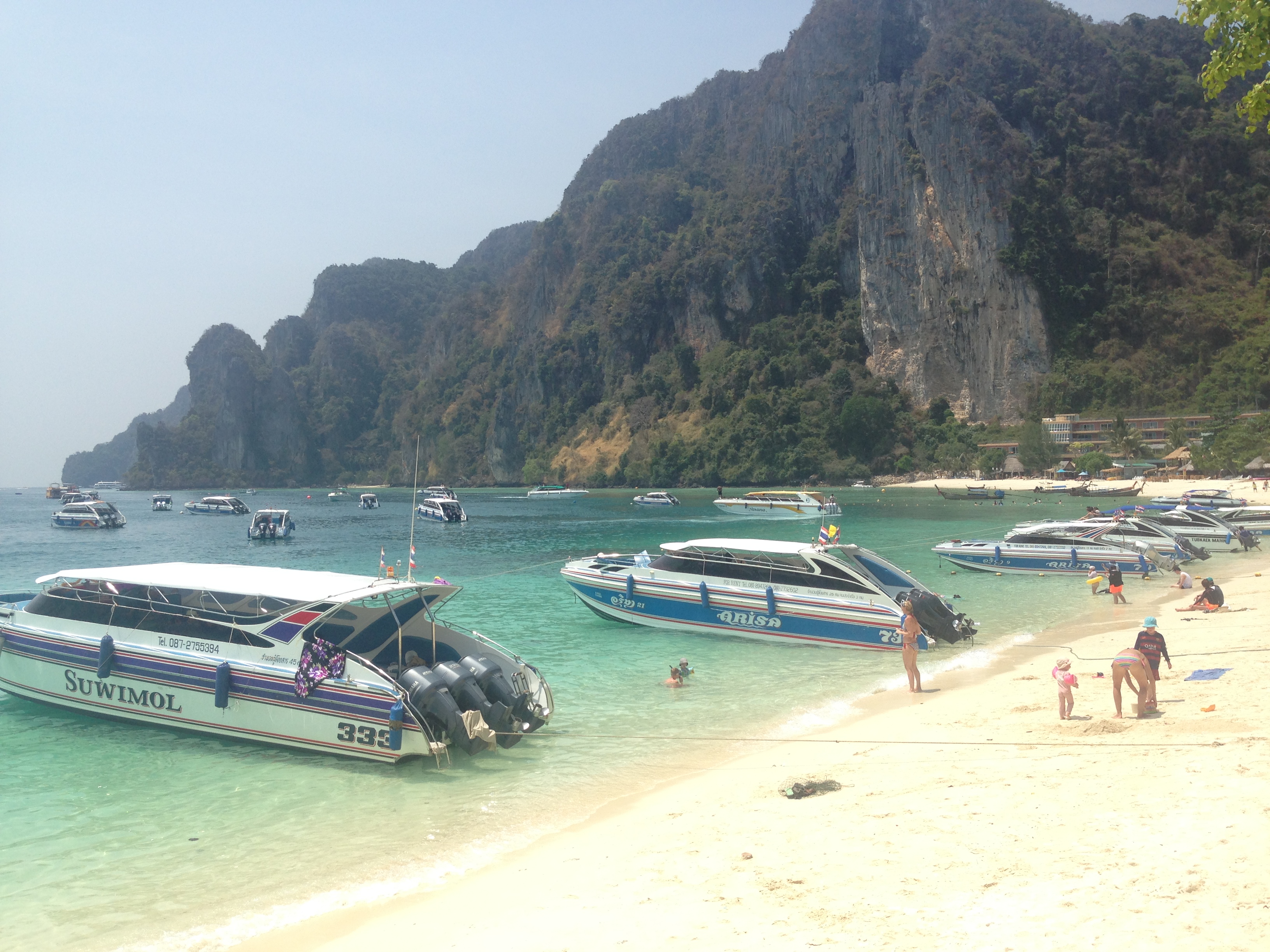 I love surprises, but I'm a control freak, so its difficult to actually sneak anything by me. So I was thoroughly impressed with Jarrell when he spontaneously announced a quick trip to the Phi Phi Islands. We were literally grocery shopping on a Tuesday evening when he asked if I wanted to go to Koh Phi Phi tomorrow morning.
Of course he knew what my answer was going to be, so he had already booked a hotel and ferry ride for a one night getaway, and I was all for it. Here are some highlights from our trip to the Phi Phi Islands, and a couple of travel tips.
We caught the ferry from Phuket to Koh Phi Phi, for about $10 each way. The ride is smooth and about a 2-hour ride. The only downside is the timing limitations. The last ferry trip between the two islands is at 2:30 PM, so plan accordingly. You can also take a speedboat and leave whenever you want, and even get there in half the time, but the cost is about 10 times that of a ferry ticket.
We actually enjoyed the ferry ride. The views were incredible from the top deck and we had a great time on our journey over.

As we approached I was literally close to tears. There are few travel destinations that actually live up to their hype, and The Phi Phi Islands completely exceeding our expectations. It was magical.

The beaches in Koh Phi Phi were absolutely beautiful. We spent our short stay hopping from one beach to the next.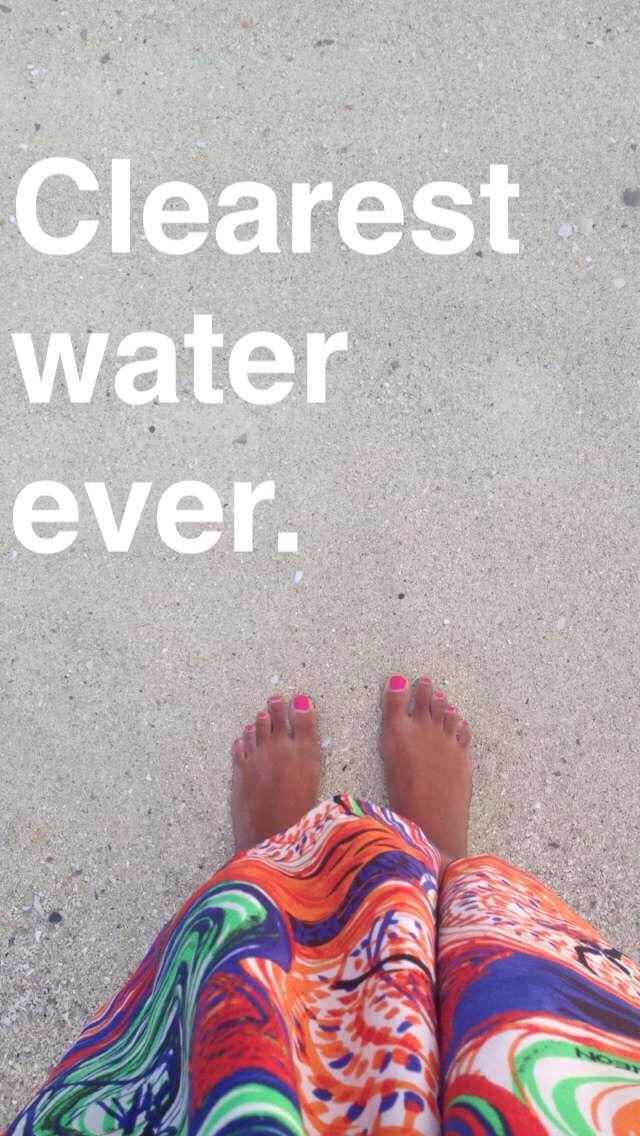 Our hotel stay ended up being less than perfect, so we extended our stay for an extra day to make sure we enjoyed our visit as much as possible.

The food was fantastic. We had Pad Thai everyday for $3 and I reached expert level with my chopsticks.

Koh Phi Phi is a cliché 'Honeymoon' destination, and we completely see why. The beaches and atmosphere are exceptional. However, I will admit that after two days in the touristy trap of the main island, I was ready to go home to Phuket. Read all about our month in Phuket here.
xoxo